Let's start off by creating a remote repository on Backlog.
On Backlog, only users with administrative privilege will be allowed to create new Git repositories. If you do not have administrative privilege, you will have to contact the administrator of your Space to have a new repository created. Alternatively, you can start your own Space and create a repository there. Backlog offers a free trial plan for you to get started!
First, log in to Backlog and click "Git" from the menu of the project in which you want to create a repository. If you do not have a project yet, you may want to create one first.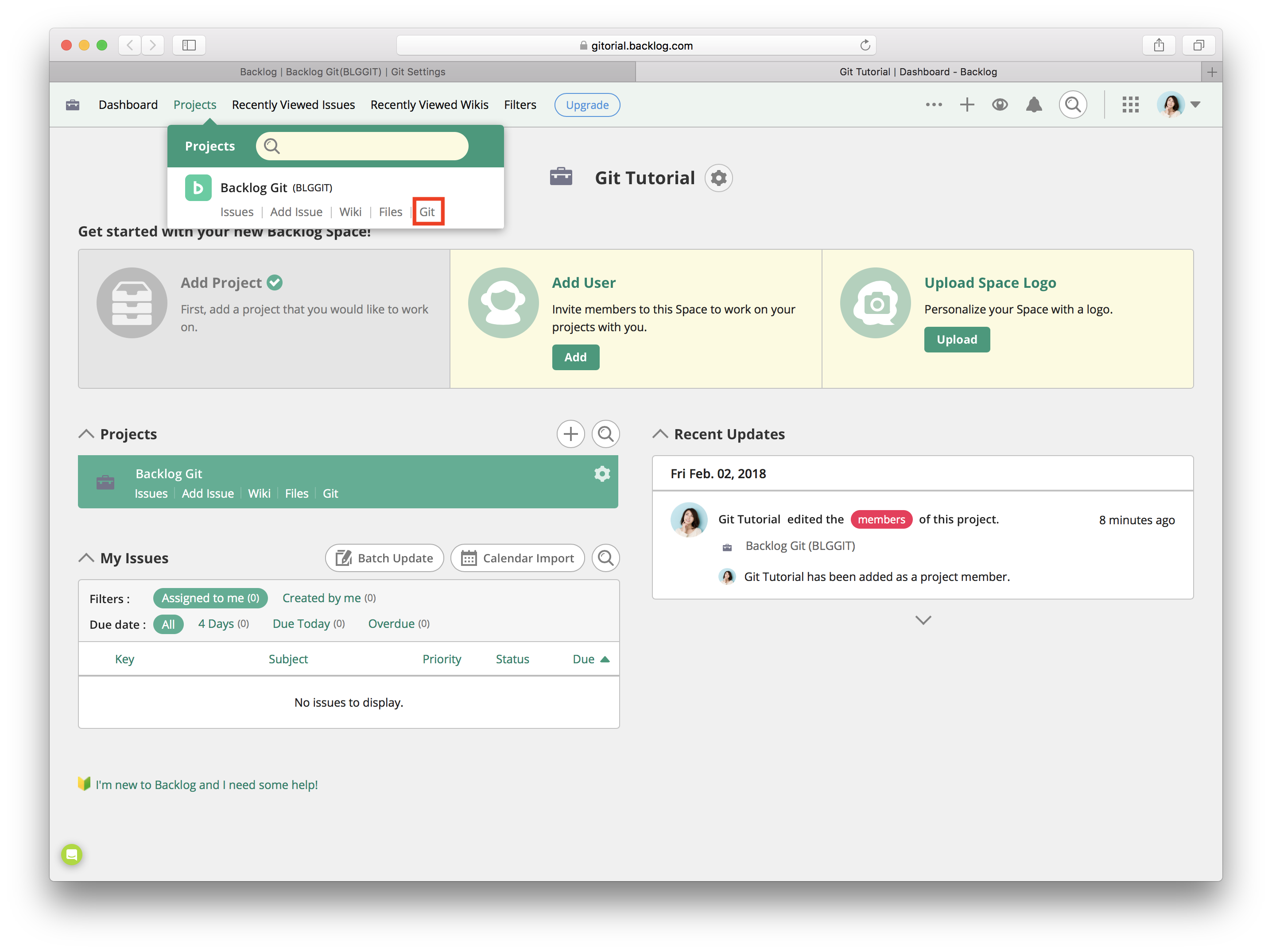 If Git is not displayed as shown above, you will have to activate it by selecting the project and then go to "Project Settings" > "Git Settings".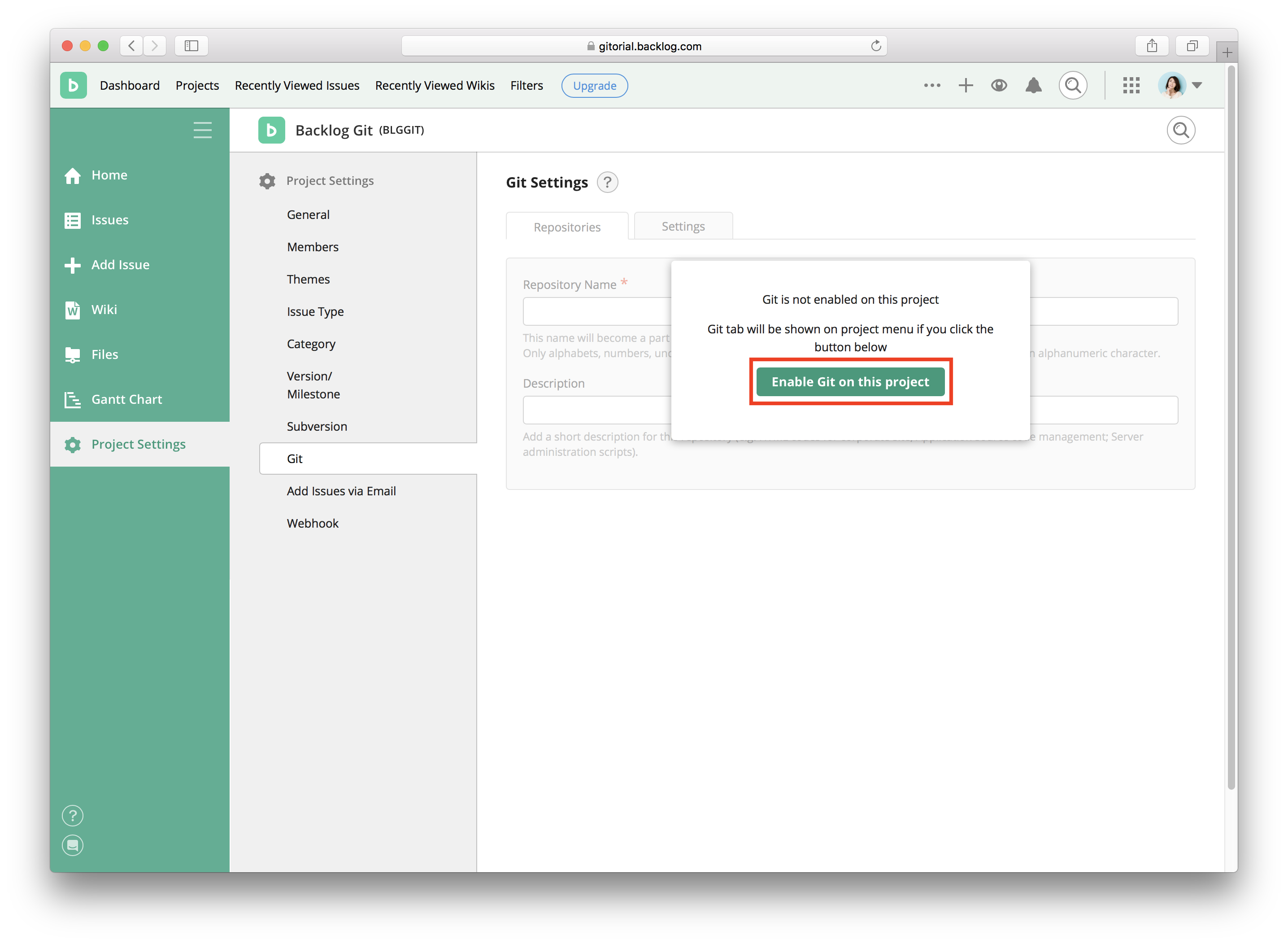 After Git feature has been activated, click "Add Repository" on the same Git Settings screen.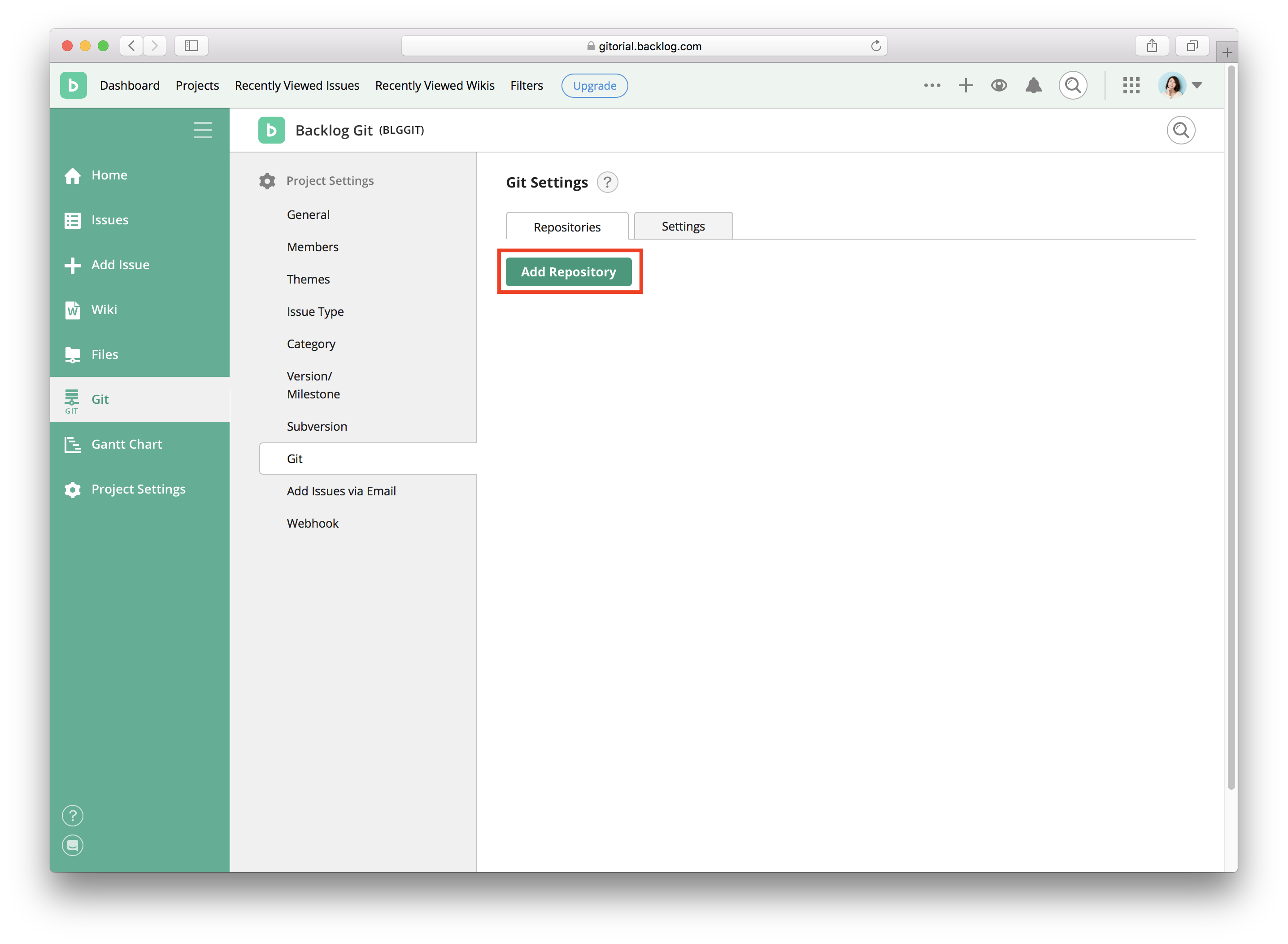 Enter the a name and description, then click the "Create Repository" button. For this tutorial, enter "tutorial" as the name and "For use in tutorial" as the description.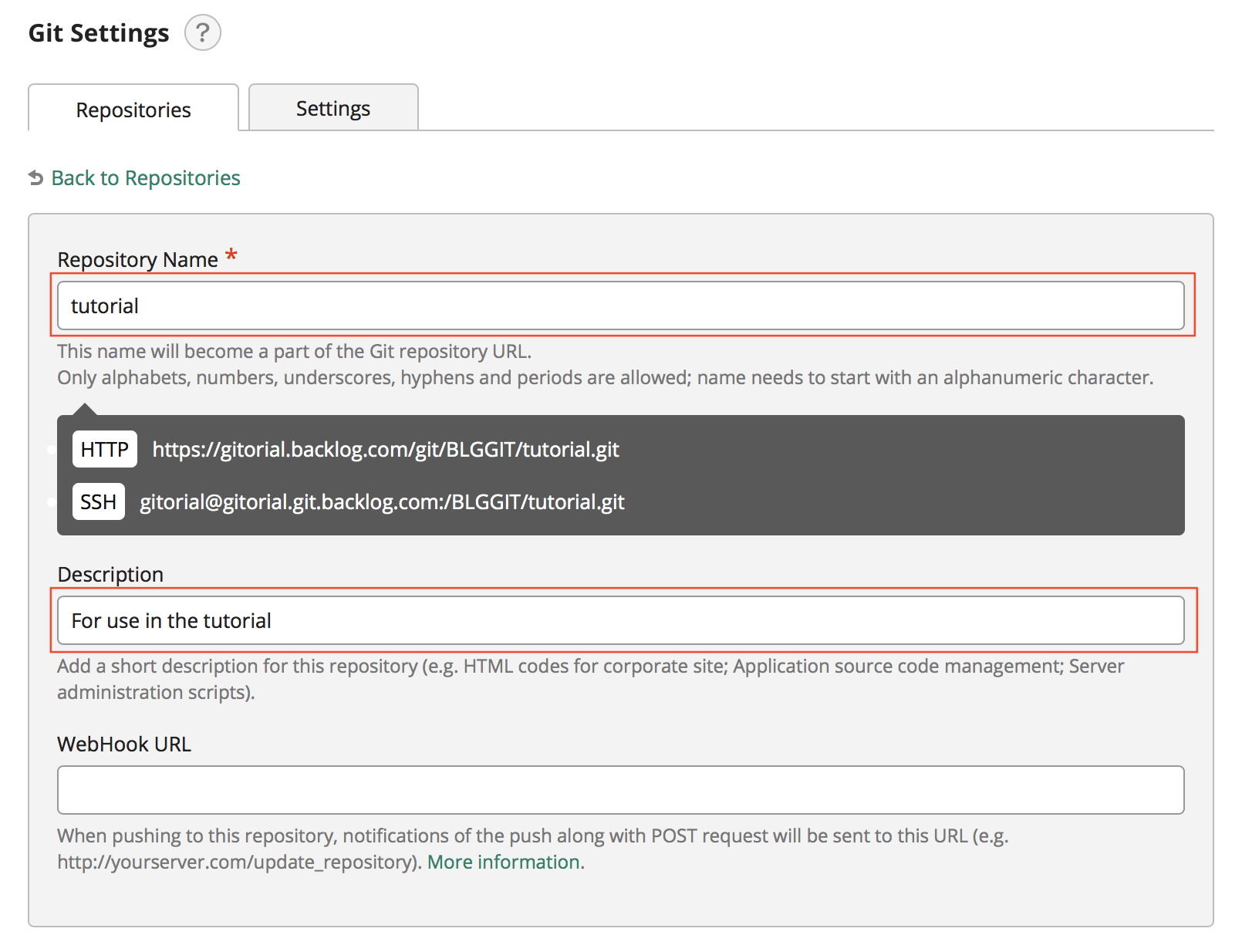 We can see that a new repository has been added as shown below.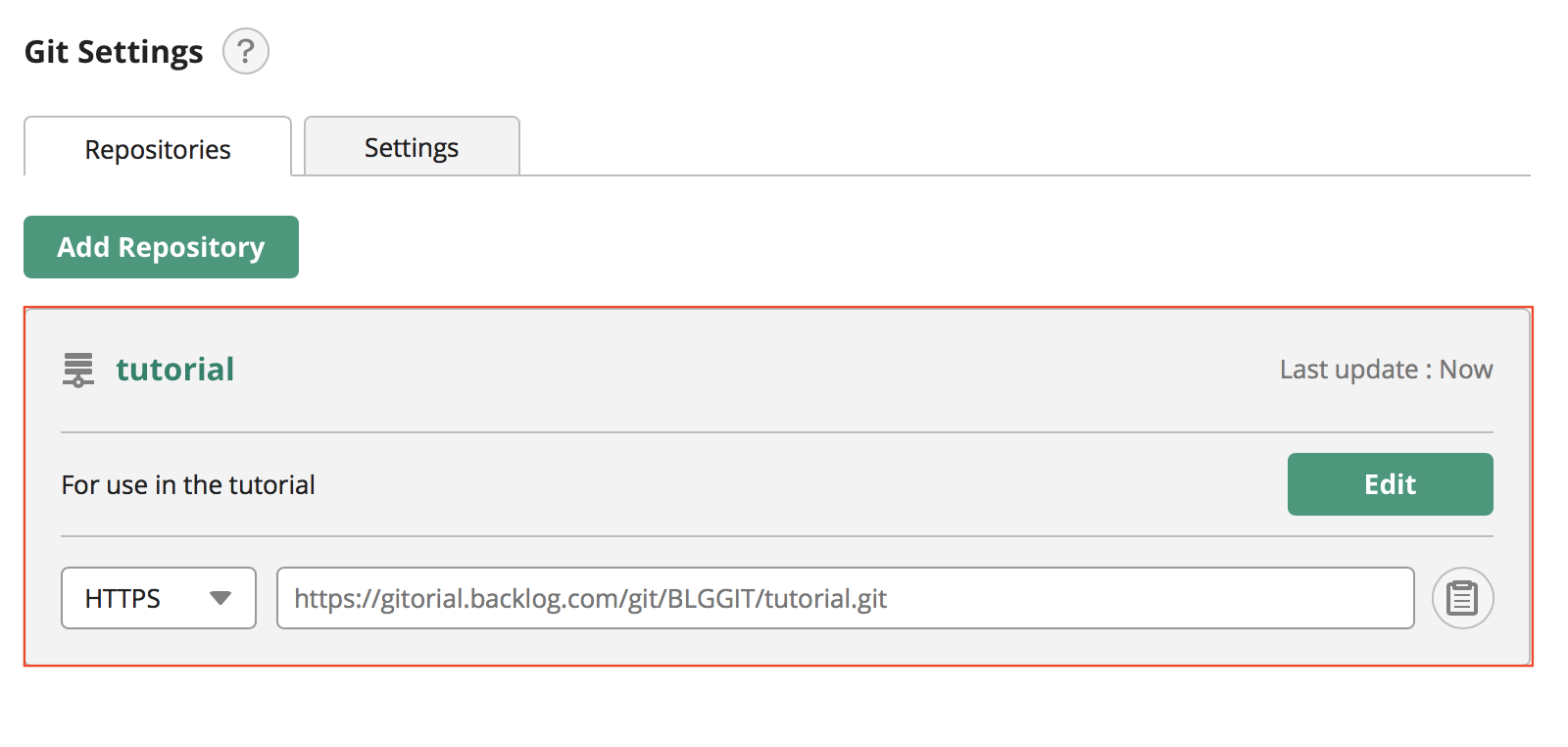 Next, let's push a change to this remote repository!