Adopting a Wiki doesn't mean you have to stop using your other information sharing tools. In fact, we recommend using your Wiki to link to all of your organization's information sharing tools in one place. Email, chat, instant messaging These tools are designed for communication between individuals or a small group of people. As time passes, it can become difficult to find past conversations. By collecting the conclusions of your conversations in a Wiki page, you can make the information easier to find in future.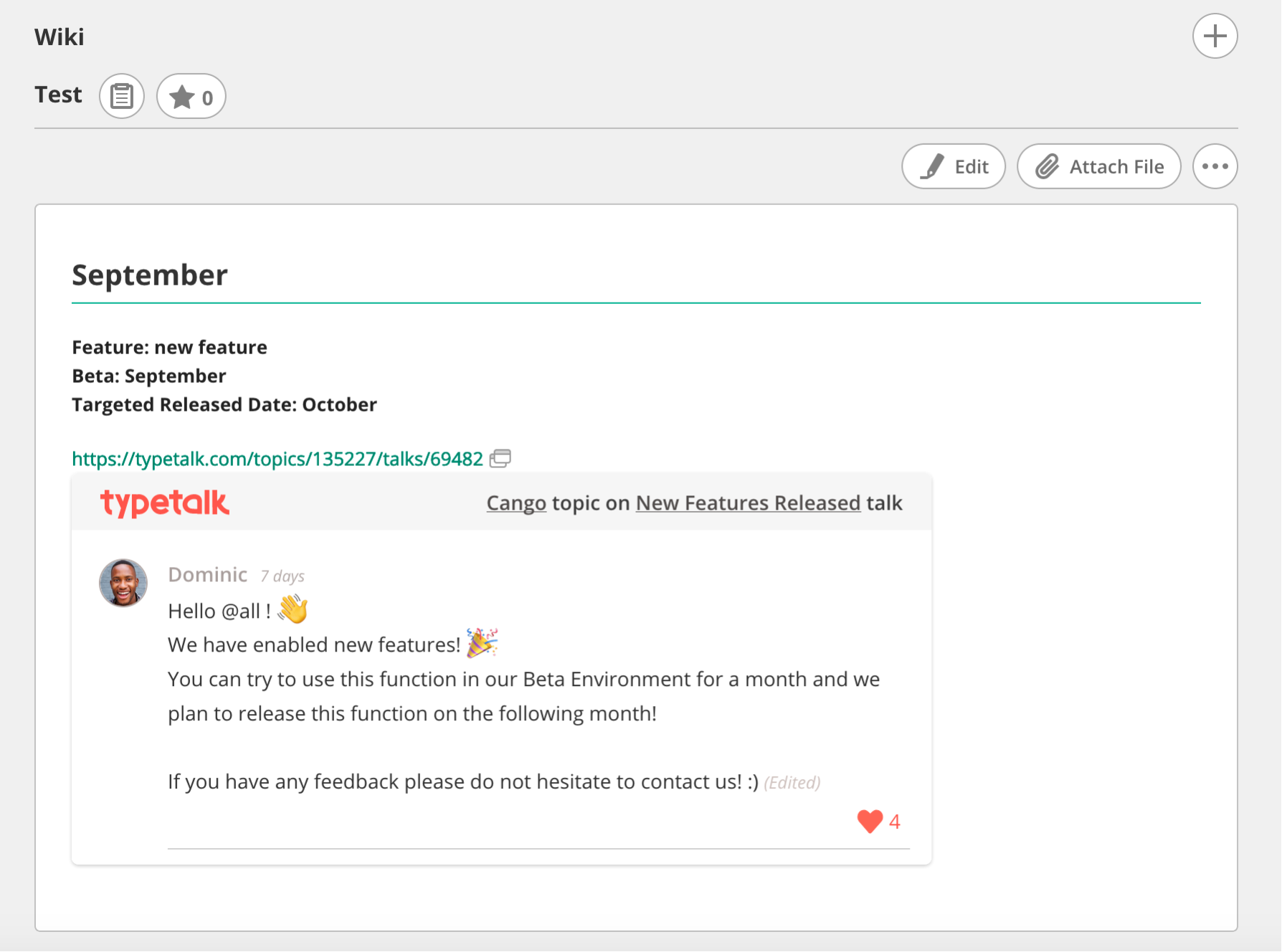 File sharing
Wikis do not usually possess the rich formatting options of office tools like Microsoft Office. For internal company documents, you'll probably want to continue creating files and sharing them on a file server. However, you can use your company's Wiki to show the file server's directory structure and paths to important files.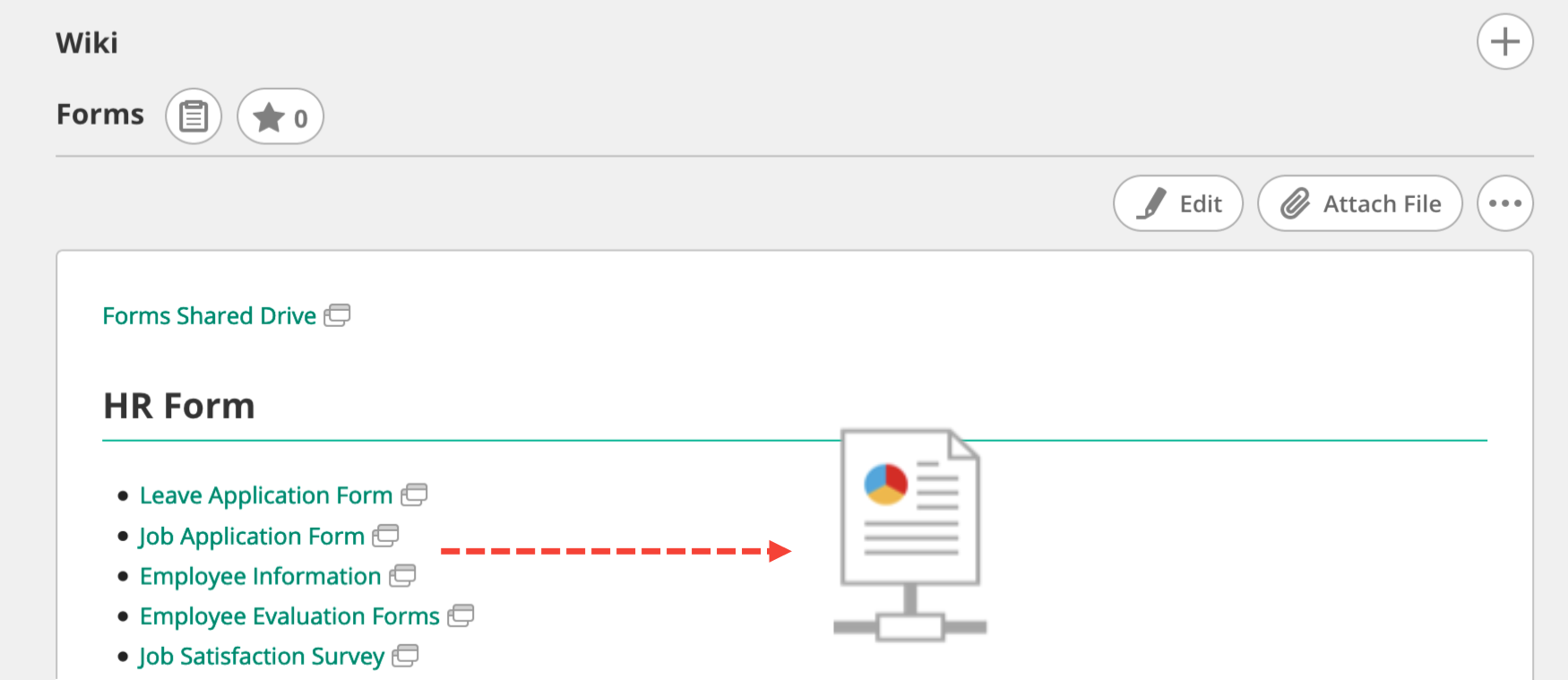 Online office tools
Suites such as Microsoft Office 365 and Google Apps are equipped with a variety of powerful applications you'll likely still want to use. For materials featuring a large amount of images or charts, it's best to create them using online office tools and link to their URL on the Wiki.

| Information sharing tool | Realtime-ness | Expressiveness | Collaborative editing | Searchability |
| --- | --- | --- | --- | --- |
| Wiki | Low | Average | High | High |
| File sharing | Low | High | Average | Average |
| Online office tools | Average | High | High | Average |
For ways to document chat and email exchanges in a Wiki, please refer to Using Wiki as a knowledge base.