How do I start using Backlog from free trial?
1. Please register from Free Trial Registration Form
Select the plan you would like to use on the Registration Form and enter all required fields to create your new Space. Any plan can be used for free for 30 days.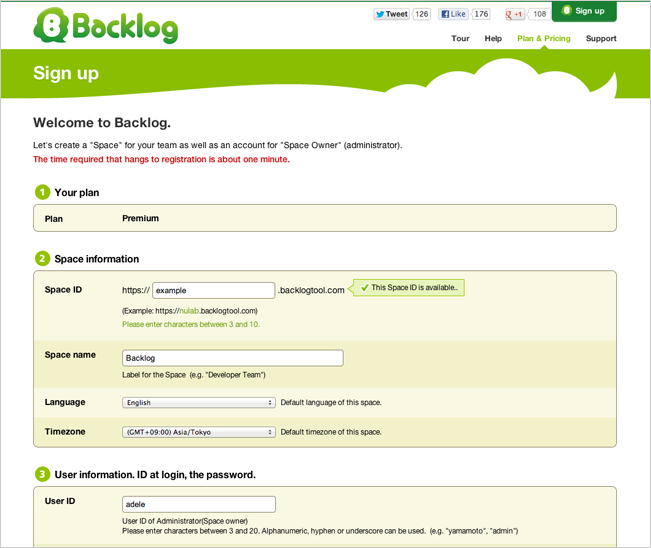 2. Please enjoy Backlog as much as you can during the trial period
Your free trial period will start when you receive the notification of your Space completion. The Space will not be accessible after 30 days.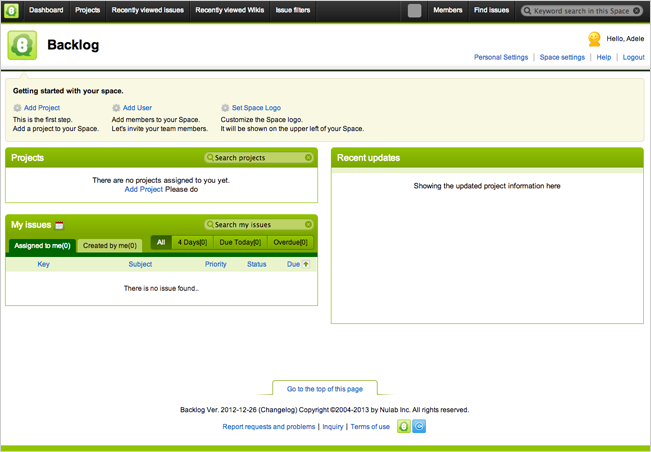 3. Upgrade from free account
If you have decided to use Backlog after the 30 days free trial period, you need to "upgrade to paid plan". "Upgradeing to paid plan" is a process (registration) to use full product of Backlog. After this process, you can use Backlog immediately.
For more details, please check "from the free plan to the paid plan".