How do I close my Space?
If you wish to close your Space, please follow the link, "Close your space" on Space setting page.
Then you close your Space, the Space will be deleted. All of your information and data will be deleted. (Data will be deleted immediately for the free plan. Data of the paid plan will be deleted when the paid term expires.)
Please understand this is irreversible.
The account owner is the only person who can close the Space.
1. Log in and go to Space setting page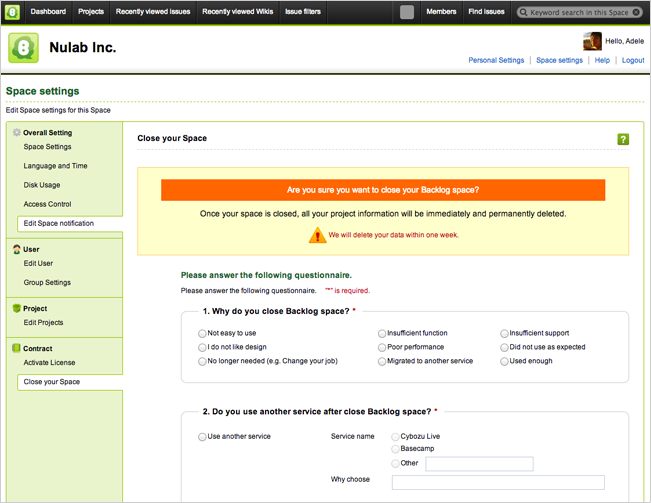 After logging in Backlog, click "Space setting" on the upper right of your dashboard page. Please click "Close your space".
2. Closing your Space from the form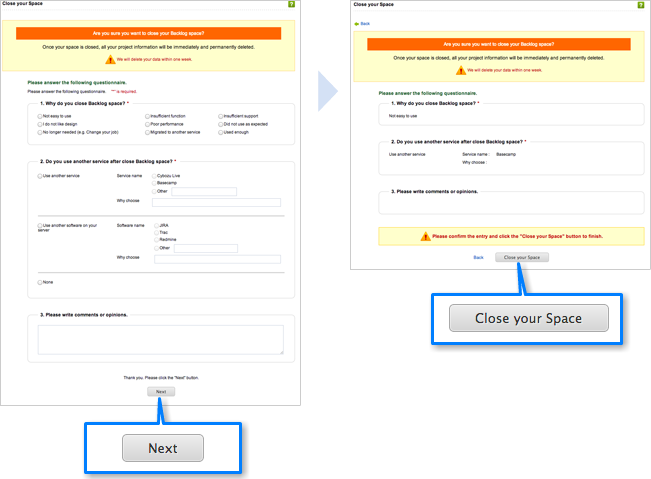 You will see the "Close your space" page. Please fill out the questions to help us improve the service.
The confirmation page of cancellation will be shown. When you click "I am sure that I want to close the Space", all projects, issues, Wikis will be completely deleted. This operation is irreversible.