Edit Version/Milestone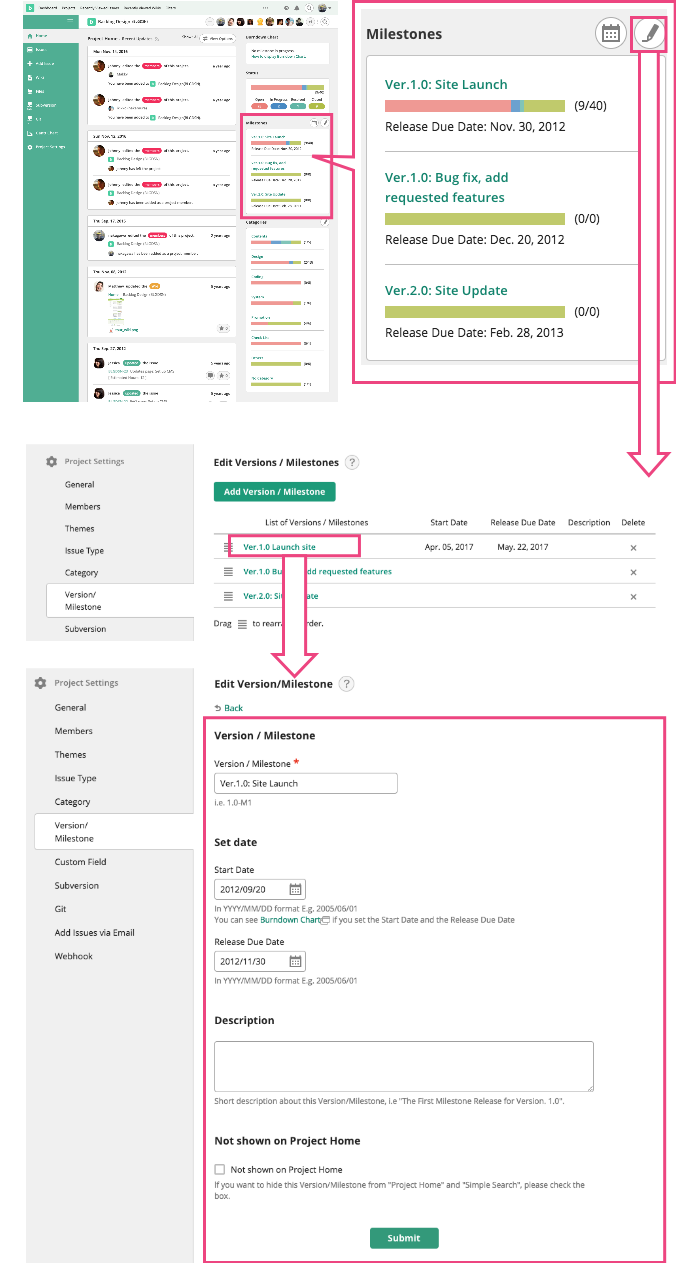 Edit Versions/Milestone page can be found by following Edit versions/milestones on Project Home.
On edit page, you can change the following settings.
Name of Version/Milestone
The name of Version/Milestone.
Start Date
The date to start Milestone. When Start Date and Release Due Date are set, Burndown chart will be displayed on Project Home page.
This is only available when the project setting is set as "Use Charts".
Plans without Charts cannot use this feature.
Release Due Date
The planned date to release milestone.
Details
Explanation about Version/Milestone. This information will be displayed in Release Note.
Not shown on Project Home
If you check this checkbox, the Version/Milestone will not be displayed on Project Home.
Please use this feature when the Milestone has completed or invalid.