Column Setting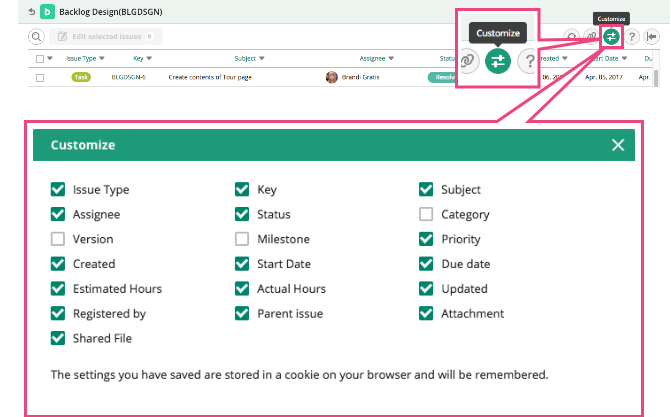 The list can be customized. Click the "Column Setting" on the top and choose what will be shown on the list.
Columns can be hidden in the sorting and filtering menu by choosing "Do not show this column", too.
By default, the columns selected in "Customize Search Result" on the Find issues page will be shown.