Summary of notification feature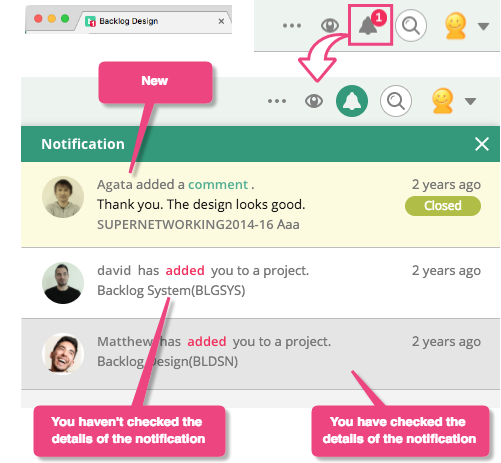 Send notification to specific users when issues and comments are added or files are attached.
Notifications are sent automatically when assigning an issue and when adding users to a project. You can also choose to send notifications to specific users when adding issues, comments and files.
It helps the notified user to check the update as the notification will be shown on the Global Bar immediately.
Notifications are useful to get feedback from other users for issues like "not assigned to that user but I'd like to know his opinion".