Comment
Questions and requests for the issue are written.
You can format the texts.
Comments could be added by replying to the emails sent when issue is added or other comments are posted.
The body of email will be added as a comment.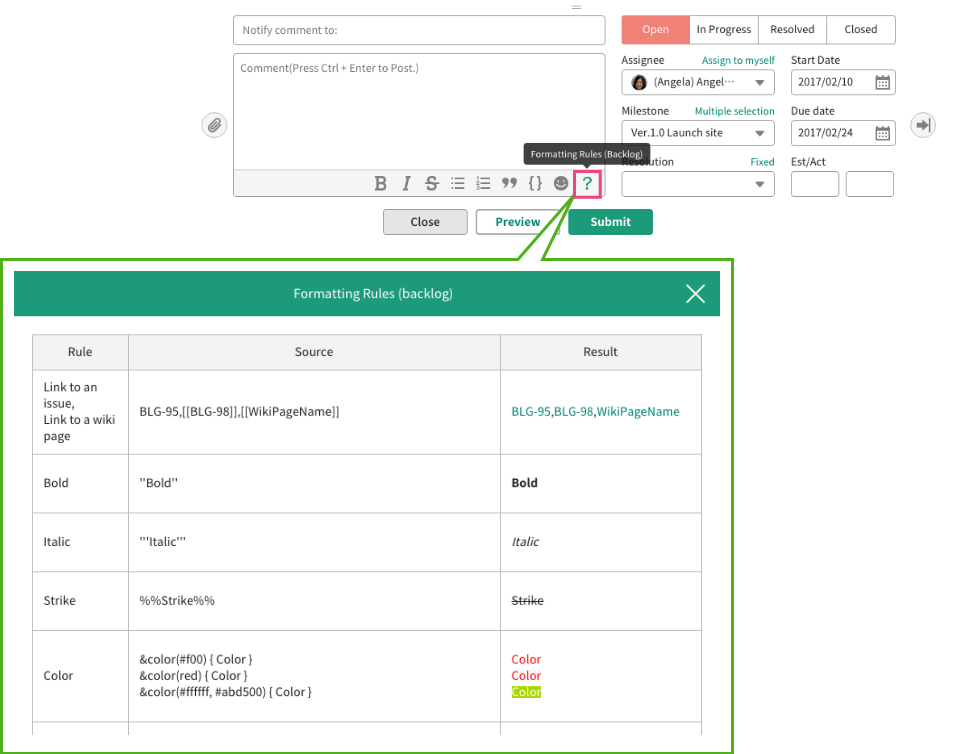 Adding comments via email is possible in the following conditions:
reply to email sent to notify you when the issue or comment are added.
the sender's email address is the one of the registered member of the project.
the setting of the sender, one of the project member, is "receive emails"
Even though all conditions are met, the comment cannot be posted from some email applications.