Watching issues
You can access watched issues from the global bar.
Please see the summary of the Watching issue function here.
When one of your watched issues has been updated, the "Watching issues" tab name in the global bar will be shown in bold.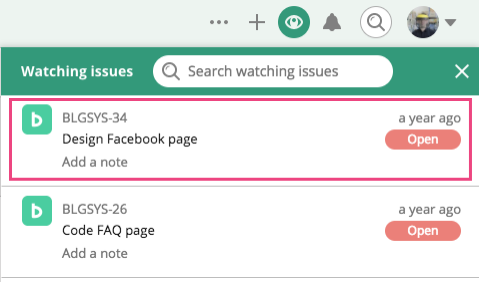 You can add a personal note to each of your watched issue. Click the "Watching issues" tab in the global bar and mouse over an issue. A text field will appear when you click the "Note" link. After adding text, click the "Save" button in order for the note to be added.