Notifications to me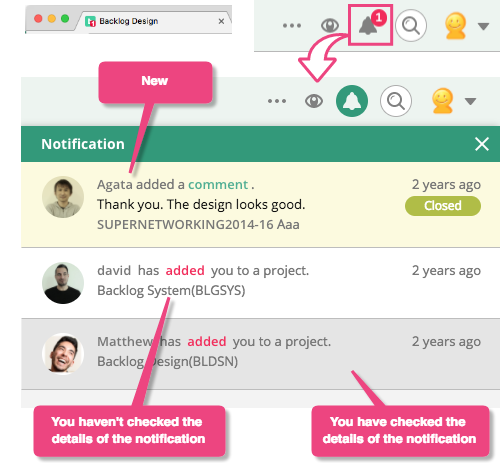 When you receive notifications, the number of notifications will be indicated on your Global Bar.
Clicking the icon will show the summary of the notifications.
You can go to its Show issue page by clicking the summary. When you are notified that you have been added to a project, clicking on the notification will bring you directly to the Project Home page.
The background indicates the status of the notification:
Yellow: New
White: You haven't checked the details of the notification
Gray: You have checked the details of the notification
Please check here for details about Notification.