Add pull request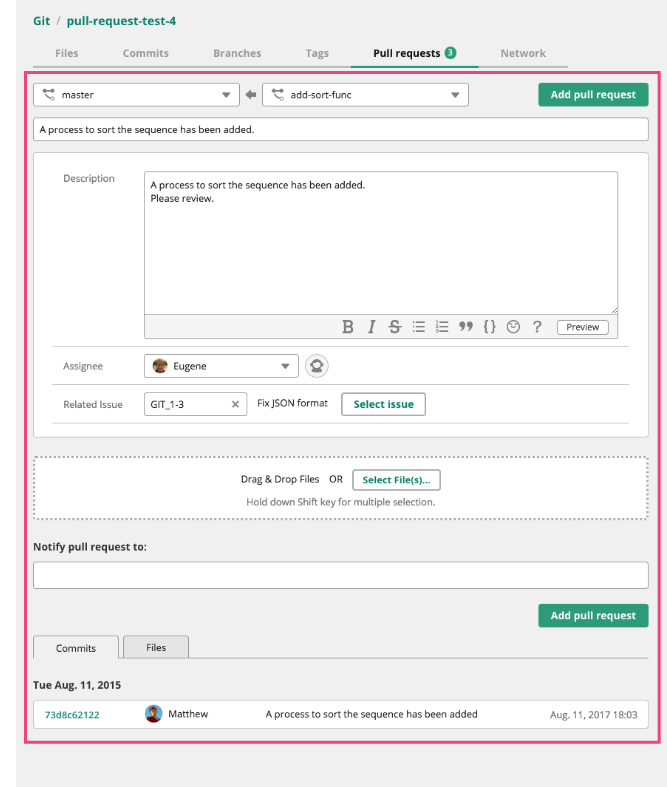 Access the Add pull request page from the Git's Branch page, the Compare branches/tags page or the Pull requests page.
Select the target branch (the base branch) and the pull request branch (the branch that will be merged) from the "Branch" pull down menu.
When the target branch and the pull request branch is selected, the changes in commits and files will be shown.
When the pull request branch includes a Backlog's issue key, the issue's subject will be shown in the "Subject" box.
The issue key will be put automatically in the "Related Issue" box.
You can manually change these if necessary.
"Subject" is a required field.
Enter the person who will review and merge in the "Assignee" box.
The assignee receives a notification when the user who added the pull request and the assignee are different.