Display Setting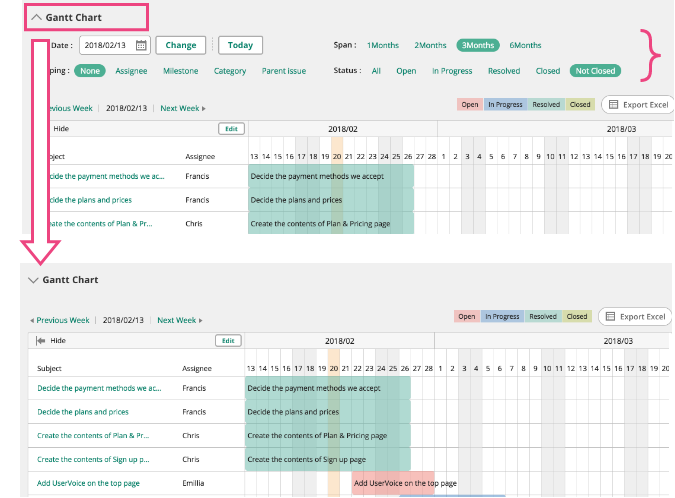 Display of Gantt Chart can be changed. The following 4 settings can be changed:
Displayed Start Date
Set the displayed start date of Gantt Chart
Choose the date you want to set as the start date from the calendar and press "Change" button. If you press "Today" button, today will be the start date.
Span
Displayed span of Gantt Chart can be chosen from 1 Month, 2 Months, 3 Months or 6 Months.
Grouping
Issues will be grouped. If you choose "Assignee", the bars on Gantt Chart will be displayed separately by Assignee.
Status
Only the issues with selected status will be displayed.
Setting can be folded down to expand the area for the chart.