Delete Folder/File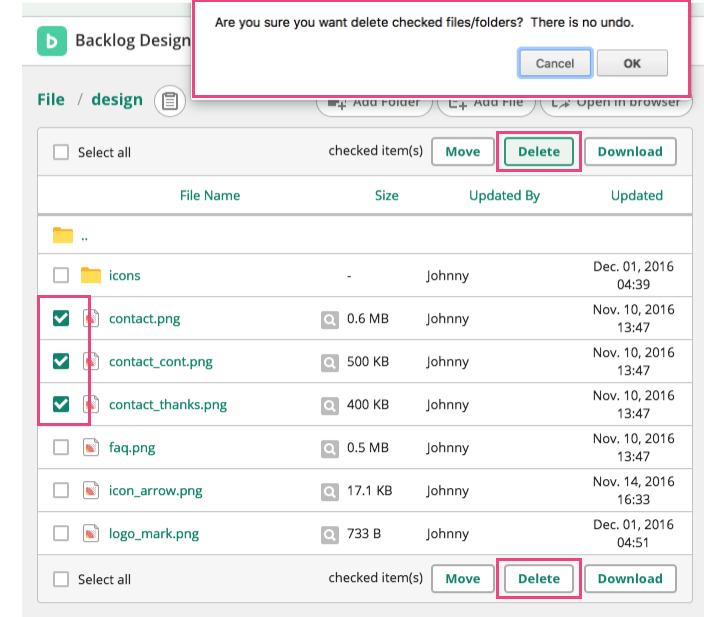 Deleting folders and files can be done similarly as Moving.
Select a file or a folder and press "Delete" button.
A windows that asks "Are you sure you want delete checked files/folders? There is no undo." will pop up. Press "OK" when you are really sure to delete, or press "Cancel" not to delete the file/folder.