Setting Custom fields
To see the list of custom fields for the project, go to "Edit Custom field" from the Project Settings menu of the project.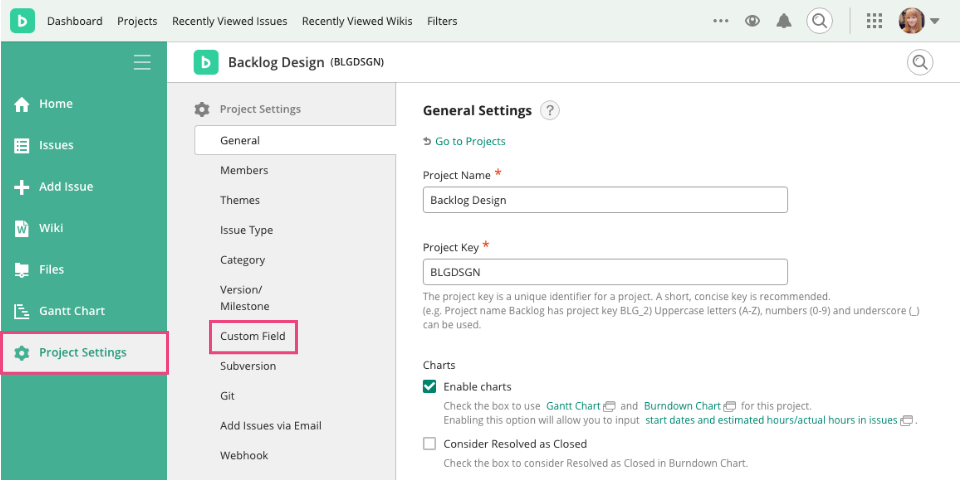 Click "Add Custom field" link, enter the information for the field and press "Submit" button. After the field has been added, it can be used on Add or Edit issue page.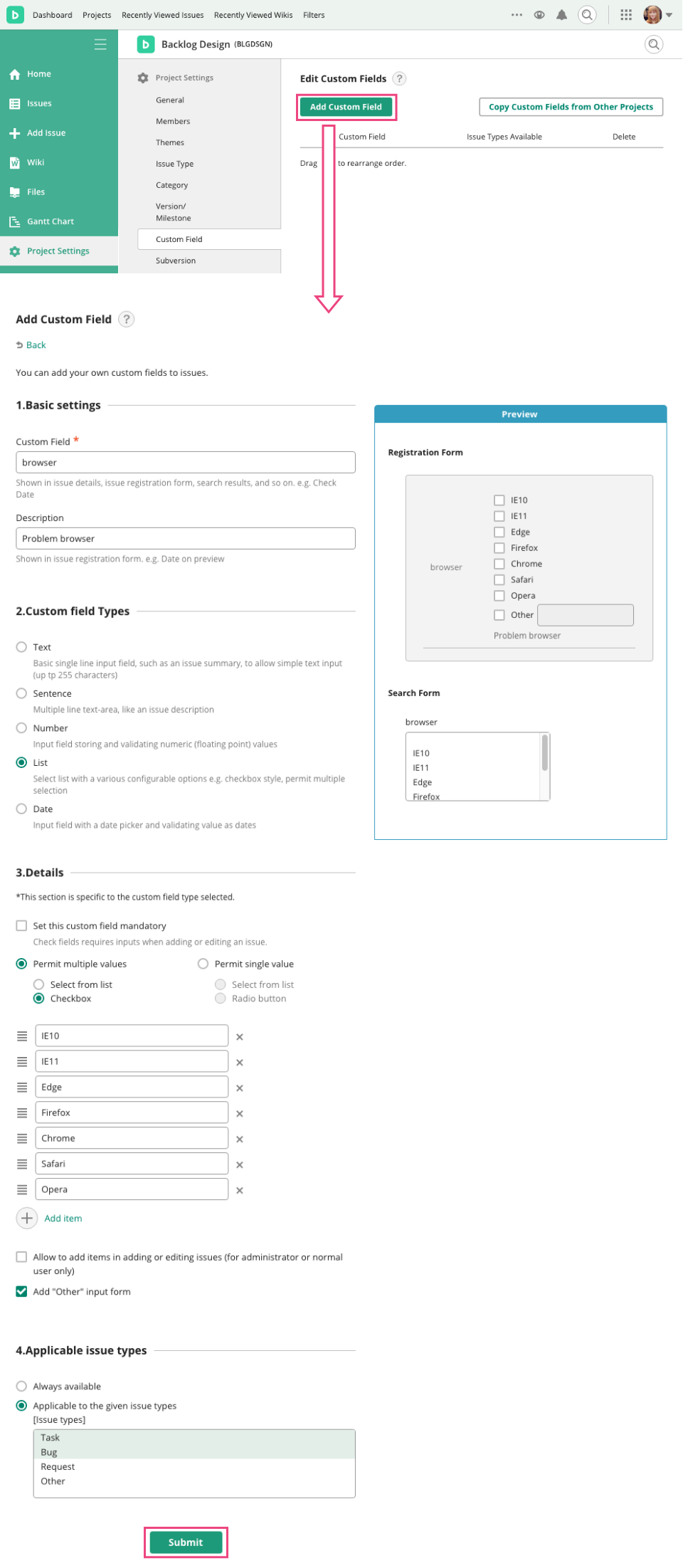 If you select "Copy Custom Fields from Other Projects" from the list of Custom Fields, you can also copy the Custom Fields defined in Other Projects to the current Project.