Show Burndown Chart. And Visualize Current Status of Project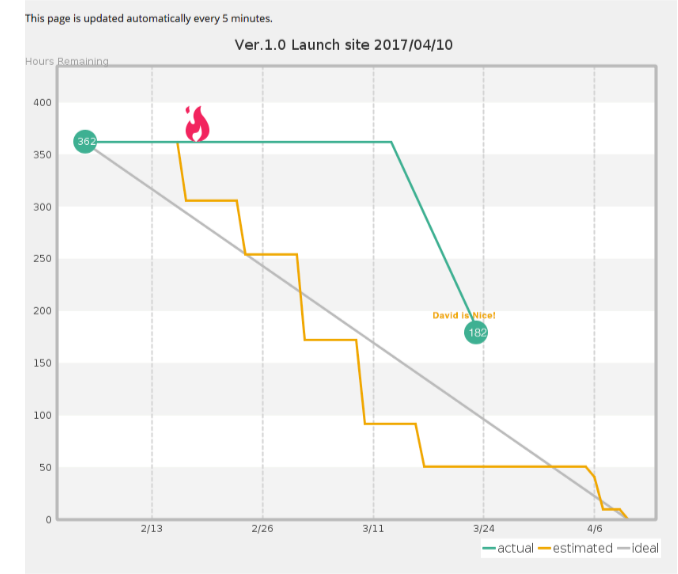 Burndown Chart on Project Home can be expanded when it's clicked.
The charts on full screen page are updated automatically every 5 minutes.
Displaying this page of Burndown Charts on an exclusive monitor at where all members can see any time, helps to visualize the current status of the project.