Email Notification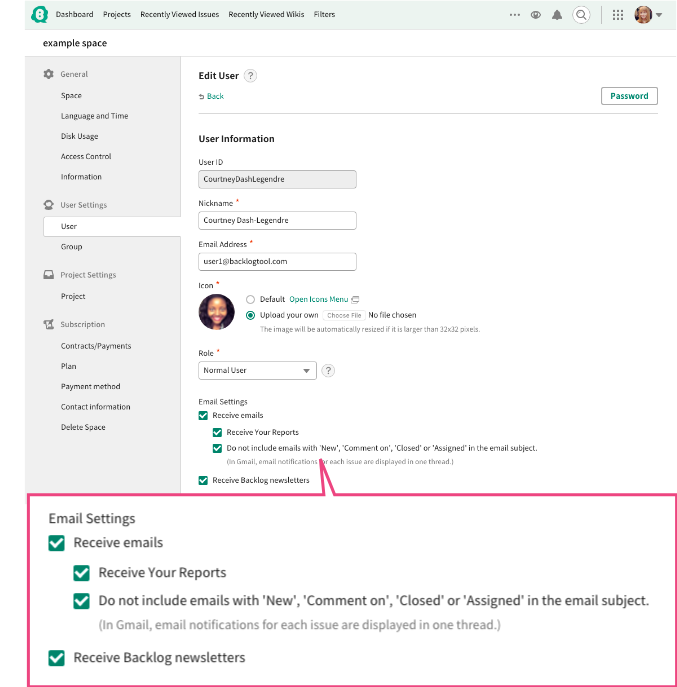 Backlog sends emails to project members when there are updates to the project such as when new issues or comments are added.
Email Settings consist of:
overall settings
settings for each project (configured by each user)
On this page, we will explain overall settings.
Receive e-mail
Check this box to enable emails to be sent when there are project updates or when project reports are available.
Members can refine the type of updates for which they want to receive emails. For more details, refer to "Email Notification for each Project".
"Do not include emails with 'New', 'Comment on', 'Closed' or 'Assigned' in the email subject."
Check this box to exclude "New", "Comment on", "Closed", or "Assigned" in the email title so that email notifications for an issue will be shown in one thread on Gmail.
Receive Backlog newsletters
Check this box to receive announcements from Backlog.
If an email has not been not delivered to the specified email address, Backlog will automatically turn off the "Receive Email" option. Please make sure to enter the correct email address.