Delete User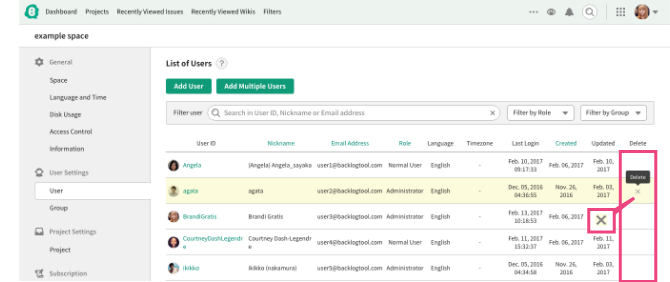 To remove user from the Space, click

(delete icon) on the "User Lists" page.
A window, "Are you sure you want to delete "user"? You cannot undo this action." will pop up. Press "Ok" to proceed, or press "Cancel" not to delete the user.
Existing issues and comments will not be affected when a user is deleted.
This action cannot be taken back.  Please be cautious.