Add Multiple Users at once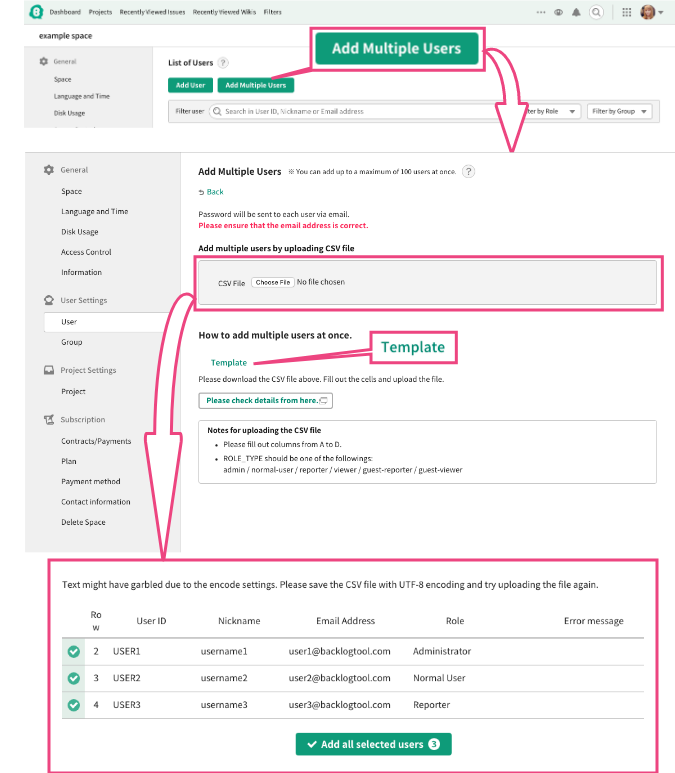 To add multiple users at once, "Bulk import user accounts" feature is helpful.
From "User Lists" go to "Bulk import user accounts".
Of "How to import a lot of user accounts at the same time" on the right of the page, click "Template" to download the CSV template file.
Fill out and upload the CSV file.
Please check the contents of the CSV file and click the "Add all selected users" button to add multiple users.
The users will be added and each user will receive the email to instruct how to log in Backlog with their passwords.