Add User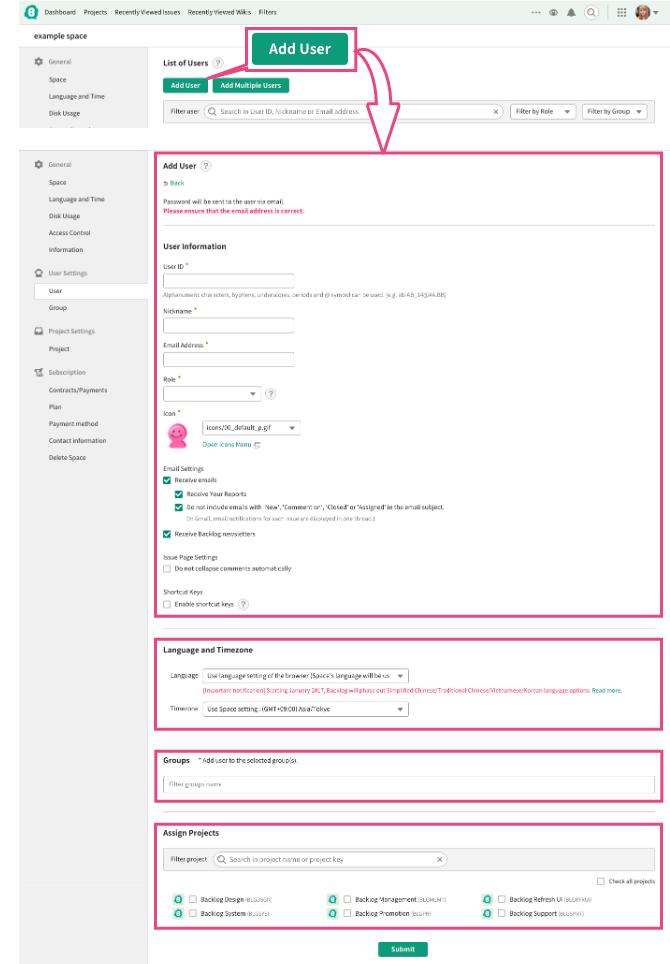 To add users to the Space, go to User Lists and click "Add User."
In User Information, enter the user ID and nickname and select the group(s) and project(s) you want to add them to.
When you add a user to a project, they will automatically receive a notification. For more on notifications,click here.
Users are added when you press "Submit". The user(s) will receive an email that tells them their password and how to log into the Space.
For more details about User Information, please refer to Edit User Information.