Delete Project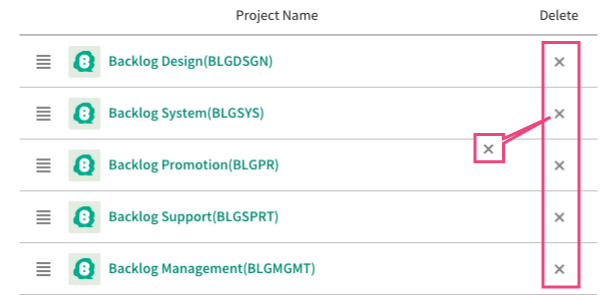 To delete a project, click the delete button next to the project name on "Projects".
A dialog to assure you of deleting the project, press "OK" to proceed or press "Cancel" not to delete the project. This action cannot be taken back. Please be cautious.
When you delete a project, all issues, comments, attached files, Wiki, shared files, and Subversion repository will be deleted. Please make sure that you are done with the entire project before you delete the project.