Edit Members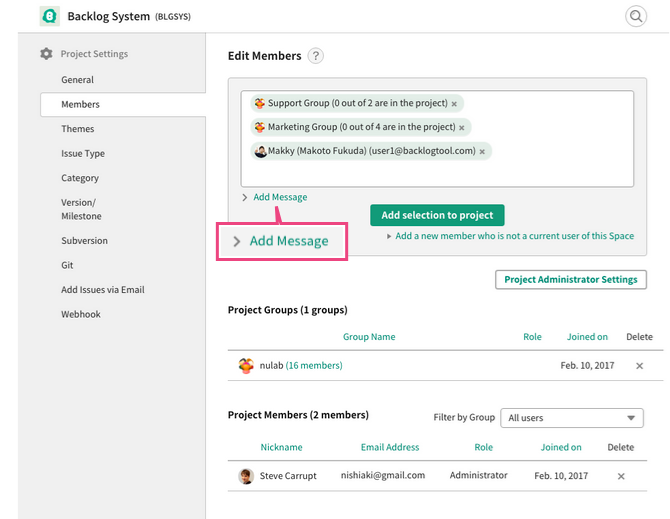 Only Administrators and Project Administrators can access this page to edit members.
Add users individually or by groups. You can find a specific user or a group by entering a keyword in the field.
Users will receive a notification when you add them to a project. Click 'Add Message' below the selection field to include a short description about the project. This message will be sent along with the notfication to the newly added members. For more help on notifications, click here.