Delete Group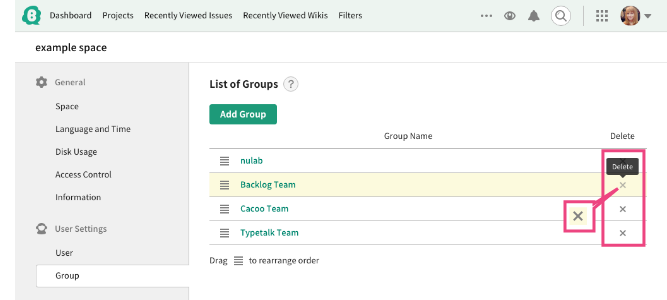 To delete a group, press x button next to group names on the "List of Groups".
A window to confirm the action will pop up. Press "OK" to proceed, or press "Cancel" not to delete the group.
The users who belong to the group will not be deleted.
This action cannot be taken back. Please be cautious.