Select your PC environment:
Before we start on the tutorial, let's get our development environment up and running for Git. Choose your PC environment below and I will explain how we can start setting up Git.
If you are a developer and you're comfortable with a console interface, how about giving the console a try for Git?
Windows
TortoiseGit is an open-source Git client.
http://code.google.com/p/tortoisegit/
To proceed with the tutorial, you will have to install msysgit on your computer. You may download the installer from http://msysgit.github.io/
First of all, download the TortoiseGit installer. Depending on your Windows OS, you will have to decide between the 32 bit or 64 bit version.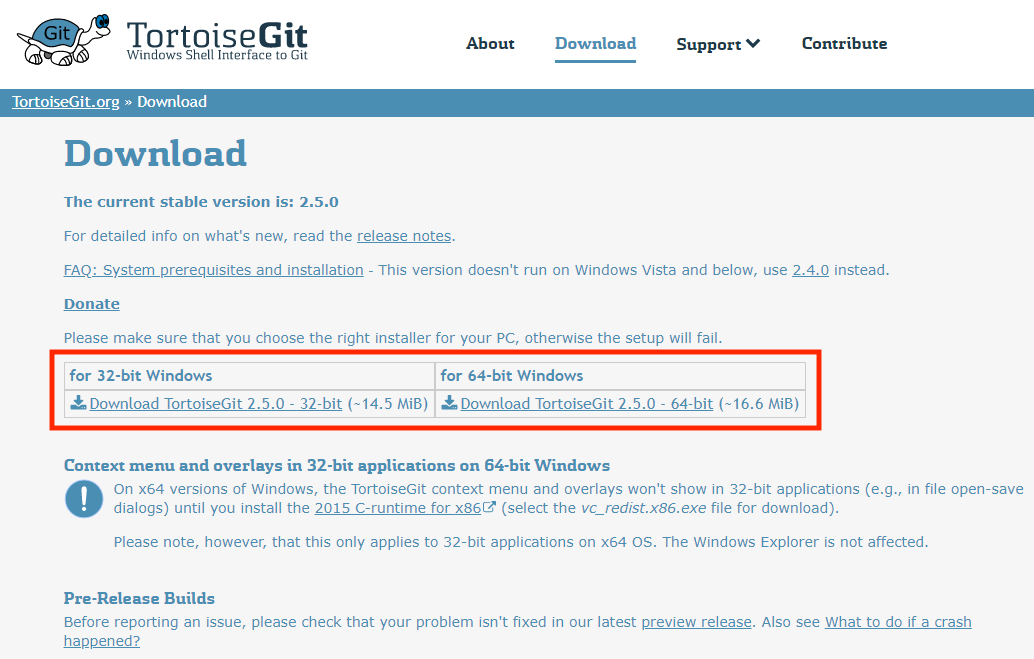 Start the installer by double clicking the downloaded installer file. In the next screen, click "Next".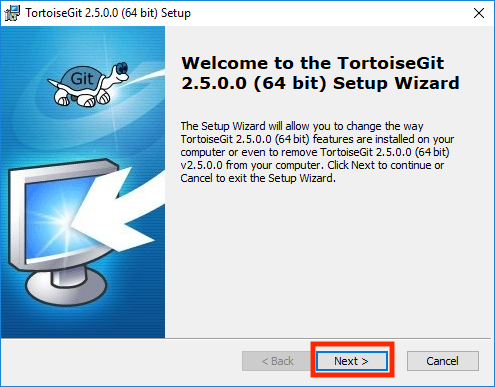 Click "Next" again.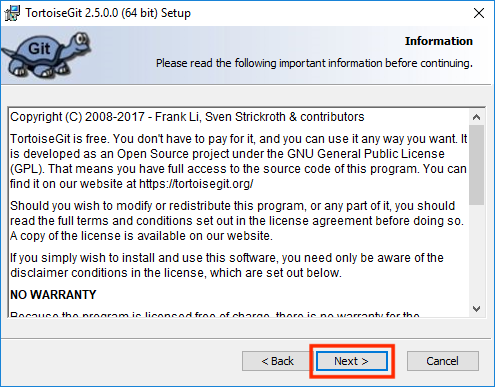 Select "TortoisePLink" then click "Next".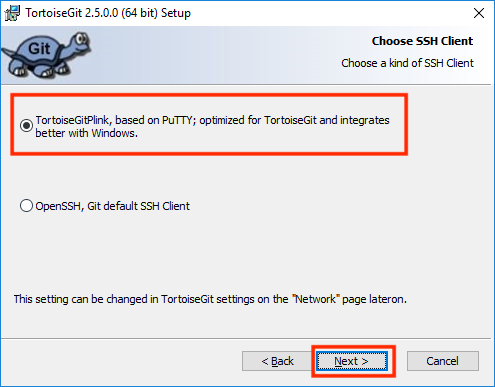 Click "Next" again."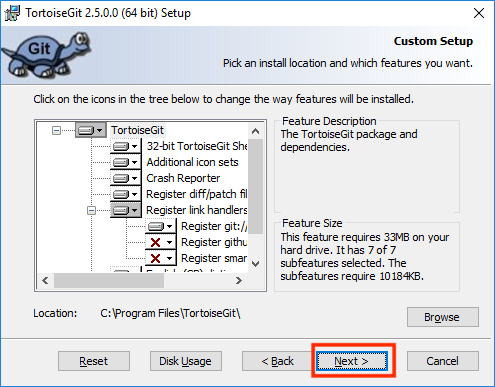 Click on "Install".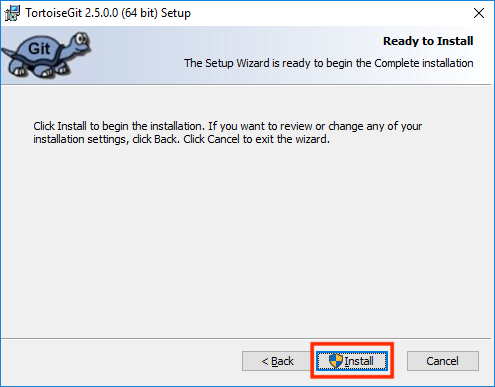 Installation will now begin. In some cases, TortoiseGit will look for Windows user certification. If that happens, you will have to click "accept" to continue with the installation.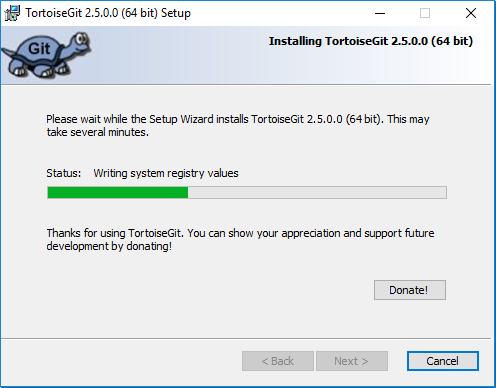 Once the installation is complete, click "Finish" to exit.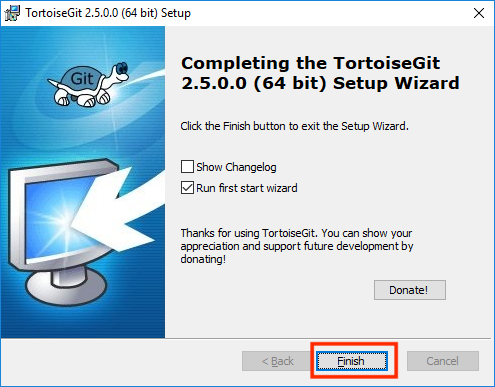 Mac
On a Mac, you can use a Git client called SourceTree. It is created by Atlassian and is free to use.
Download and double-click on the .dmg file, and drag SourceTree into the Application folder.
We are now ready to start!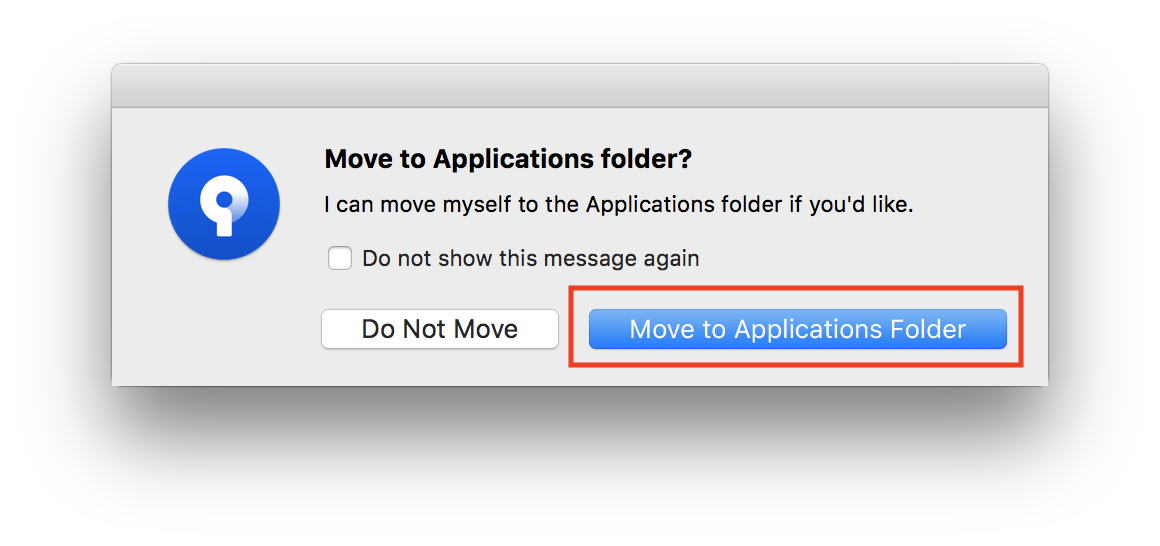 Command Line
Download the Git installer from the Git website at http://git-scm.com/
For Mac users, you can install Git with package management tools such as MacPorts and Homebrew.
Windows
After installation, go to Start menu > All programs > Git > Git Bash.
Mac
After installing, open Terminal which is located in Applications/Utilities.
Let's verify that Git has been successfully installed by doing a version check. The output string may differ depending on the installed environment or the version.
$ git --version git version 1.7.7.5 (Apple Git-26)