Tasks
Each issue in Backlog represents a piece of work within a project. Issues help you stay organized, stay up-to-date on progress, and manage your timeline.
To add an issue, select a project on your dashboard, click the + Add Issue button, enter a subject & description, define your issue attributes, (such as assignee, priority and due date), and click Add.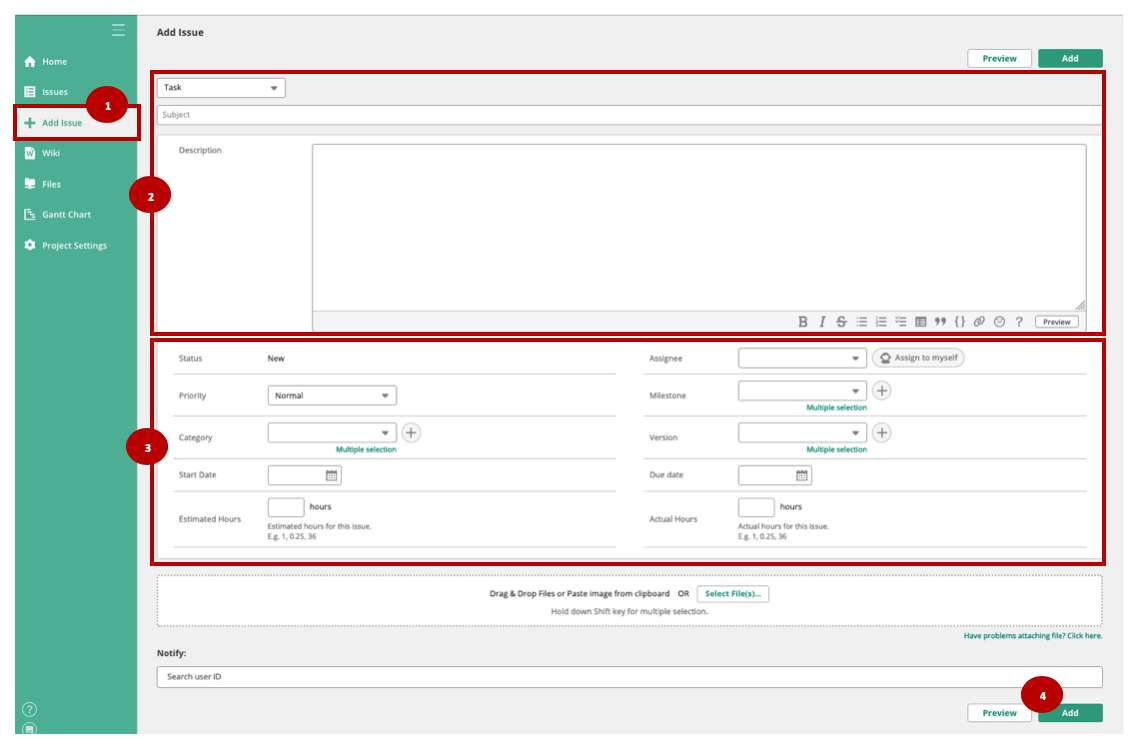 Use the notification function to notify relevant team members about updates to the task.
Search for Issues
On the project's issue page, you can do a simple search with a search condition or a detailed search with the advanced search condition. The search results will filter by the attributes you define.