Personal Settings
If this is your first time logging in, locate your Backlog invitation email. It will redirect you to create a Nulab Account. After signup, you can manage your profile.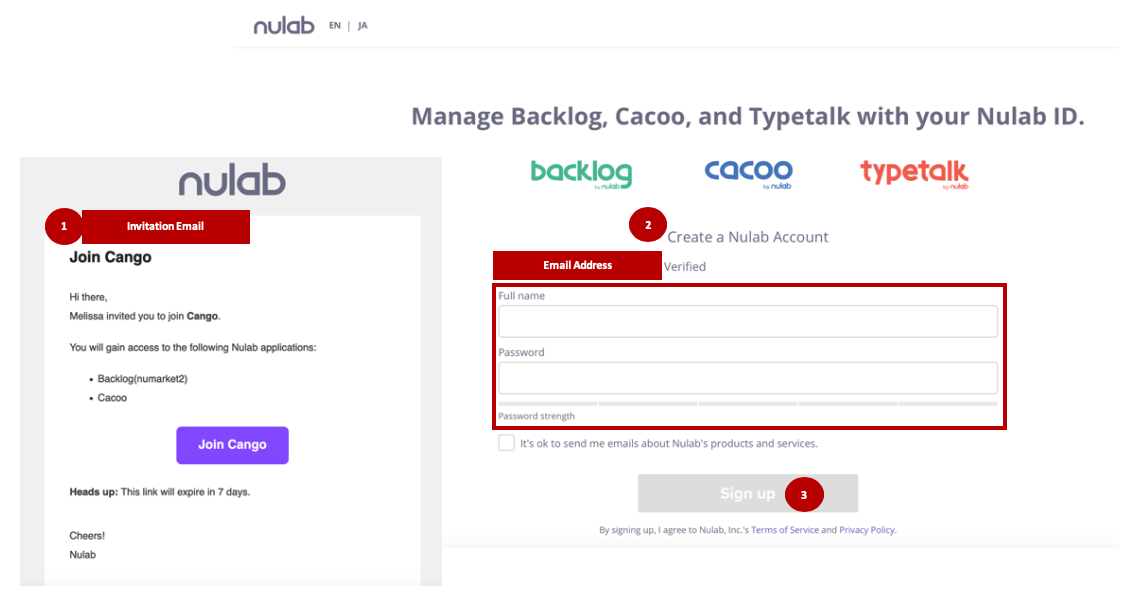 Manage Personal Settings
On global navigation, select your personal icon, followed by Personal Settings.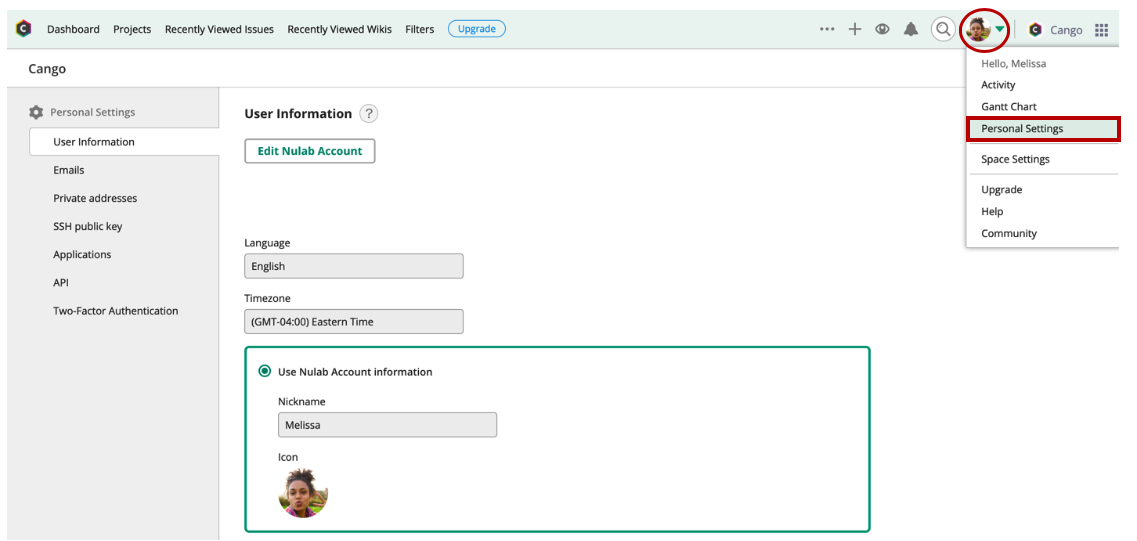 You can manage your email notifications for each Backlog Project on the Email Settings page.
Edit Nulab Account
With your Nulab Account, you can manage your user profile including updating profile image, setting your user name, and changing your email address and password.
To manage your profile, go to Personal Settings, select Edit Nulab Account.