Project Management
Create Projects
To create a new Project, all you need is a Project Name and Project Key. On your dashboard, select Add Project or the "+" icon on the Global Navigation.
Define your Project Name and Project Key, then select Submit to apply the changes.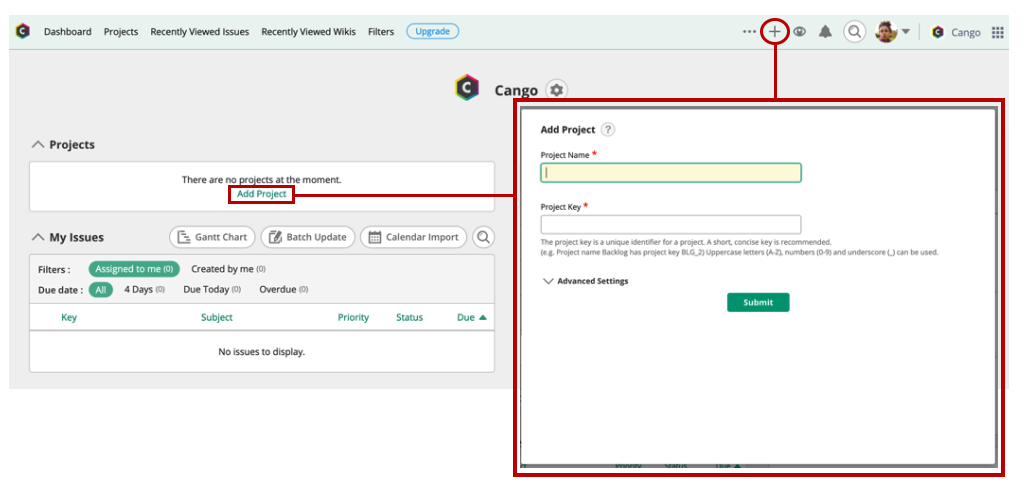 Manage Project Settings
After you create a Project, you can manage its settings to customize issue attributes, enable/disable charts or the subtasking function (depending on your plan), or dive deeper into Integrations.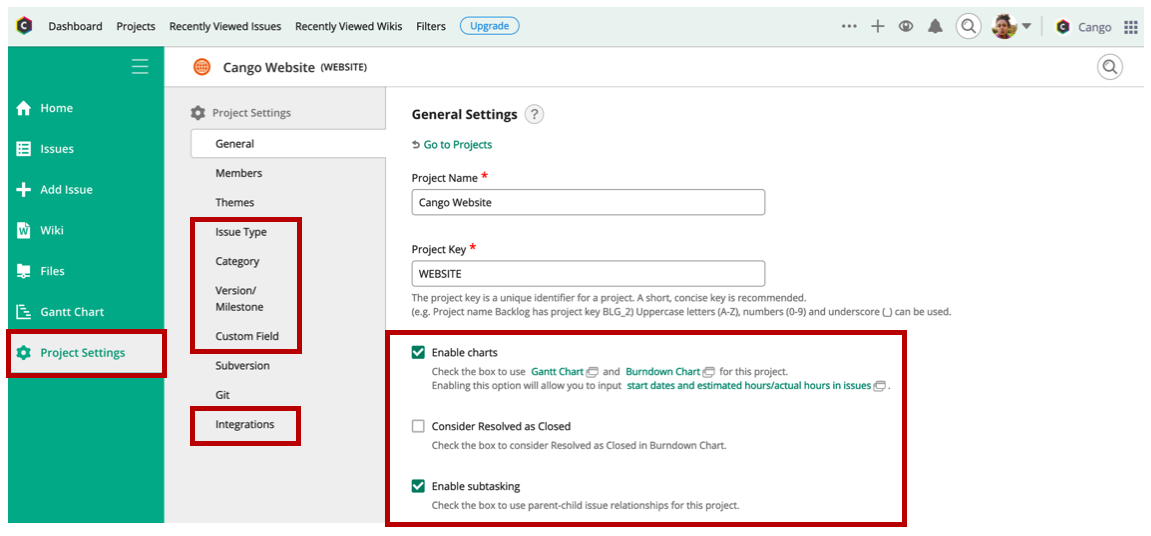 Invite Members to Projects
Now you can start inviting relevant team members to the Project and work on it. At project settings page, got to Members tab, select user or team then Add selection to Project.

To allow a member to manage project settings, assign them as a Project Administrator.