Project tracking software with the tools developers need
PROJECT MANAGEMENT

Track project progress

With Backlog, you can choose how you envision work happening. Quickly see which tasks are completed, are currently in progress, or need more attention through Gantt charts, burndown charts, or Boards.
Visualize every task within large projects
Manage project schedules with Gantt charts
See team members' work progress with Kanban-style boards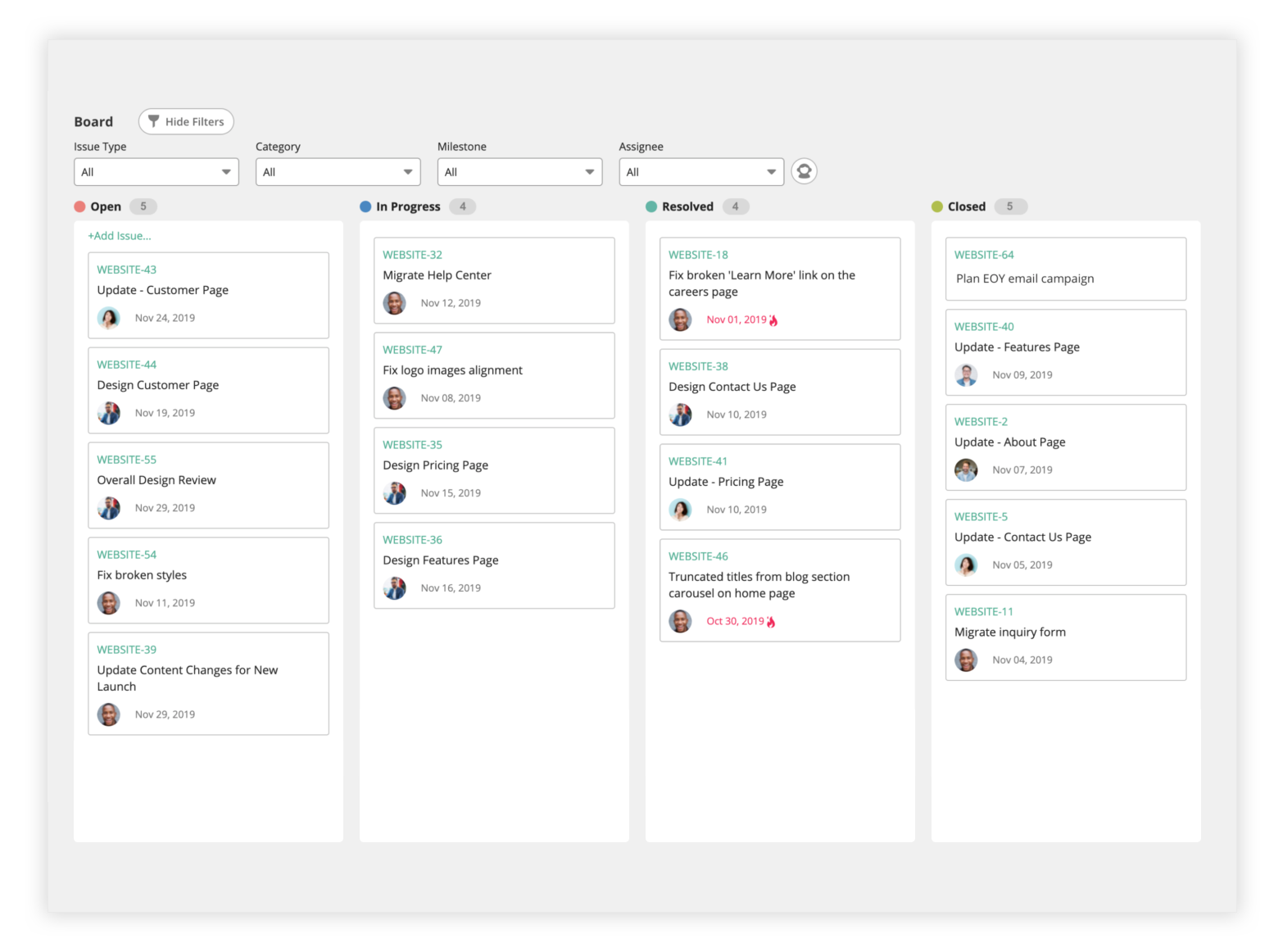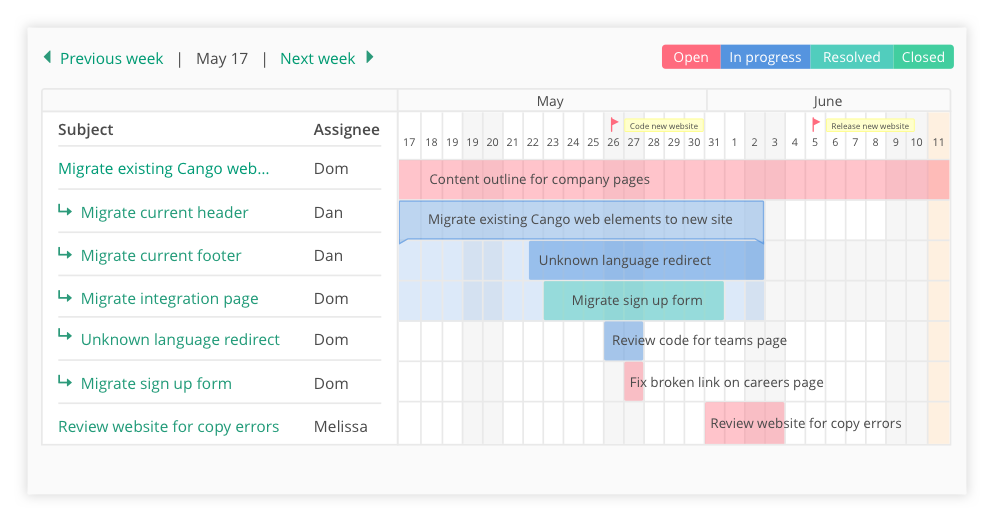 BUG TRACKING

Fix bugs faster

Make the process of how your team records and tracks bugs easier. Backlog turns reported issues into clear, easy-to-follow outlines so you can dive into details faster.
Push notifications for new issues
History thread of issue updates
Drag and drop file attachments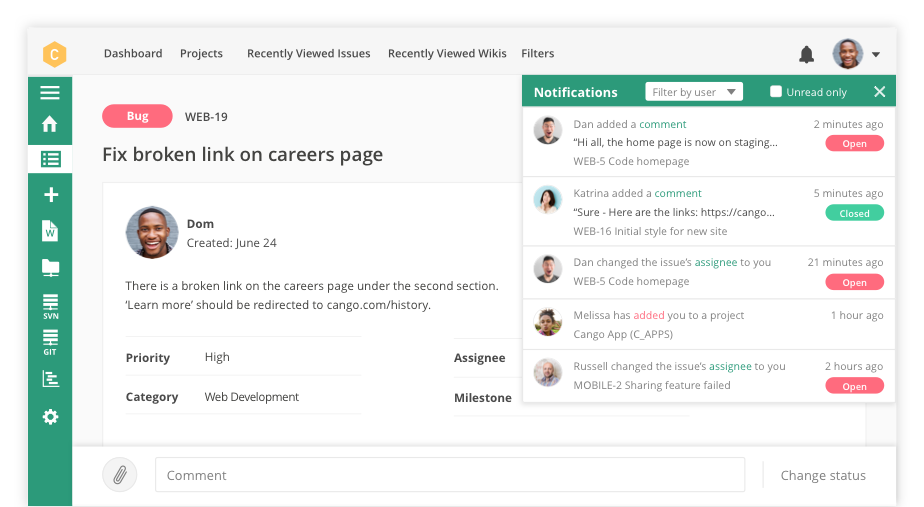 TASK MANAGEMENT

Get more done

View, prioritize, and discuss all your tasks in one place. Get notified when you're assigned a new task and let everyone know when you're done.
Create, assign, and update tasks
Set due dates to keep work on schedule
Breakdown tasks into subtasks and checklists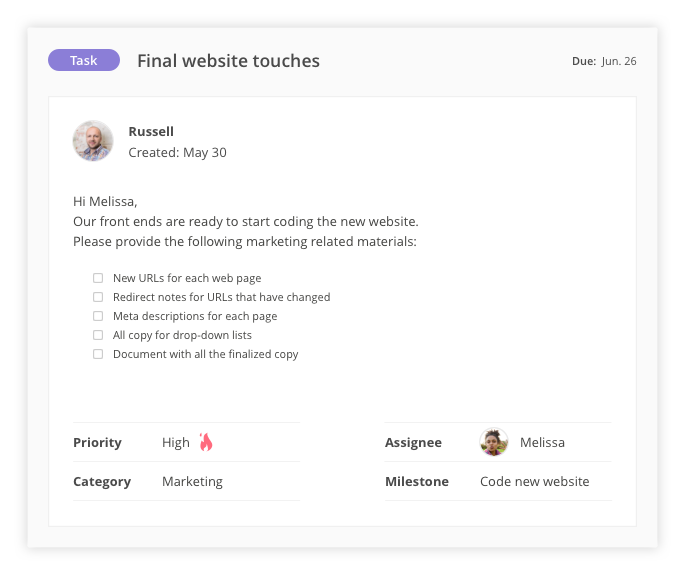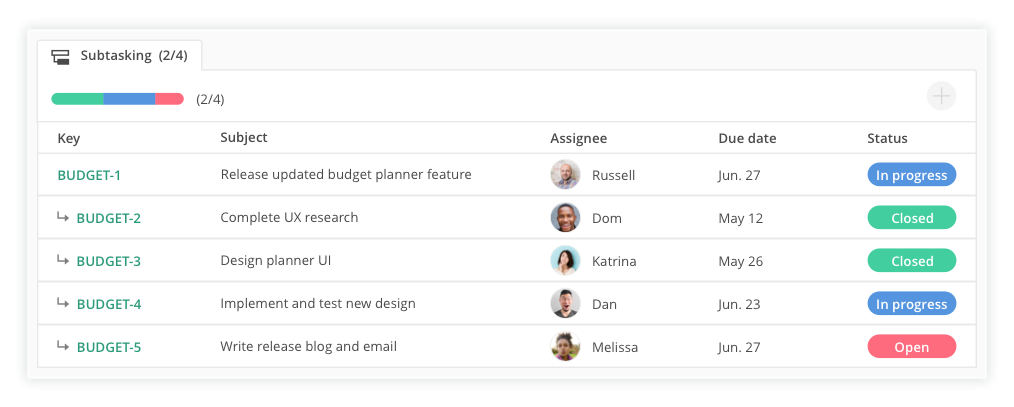 VERSION CONTROL

Collaborate on code

Host your code securely in the cloud with private repositories. Get a clear view of who's working on which branch, review others' work, and track changes.
SVN and Git repositories
Differences viewer and inline comments
Pull requests, merge requests, and branches
Learn more about version control »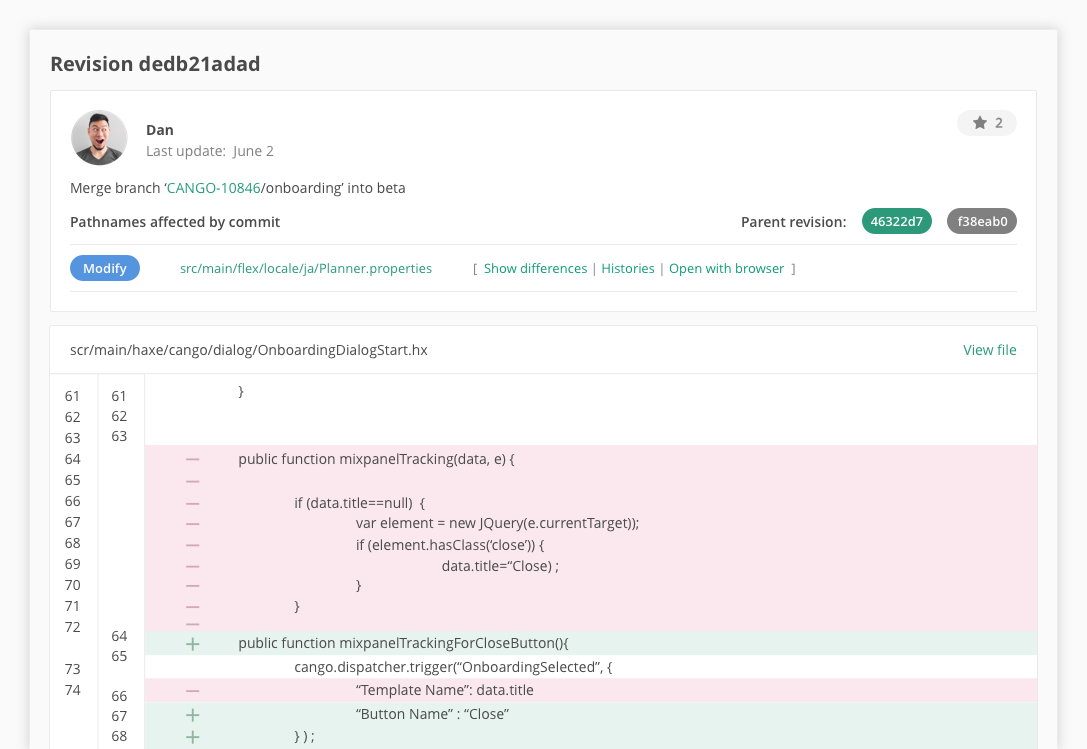 TEAM COLLABORATION

Work better together

Backlog lets your entire team manage, communicate, and collaborate together to get more work done with less confusion.
Add comments and files directly to tasks
Invite clients, vendors, and freelancers to projects with guest roles
Use emojis for fun, visual communication
Integrate with the tools you're already using like Teams, Slack, and Google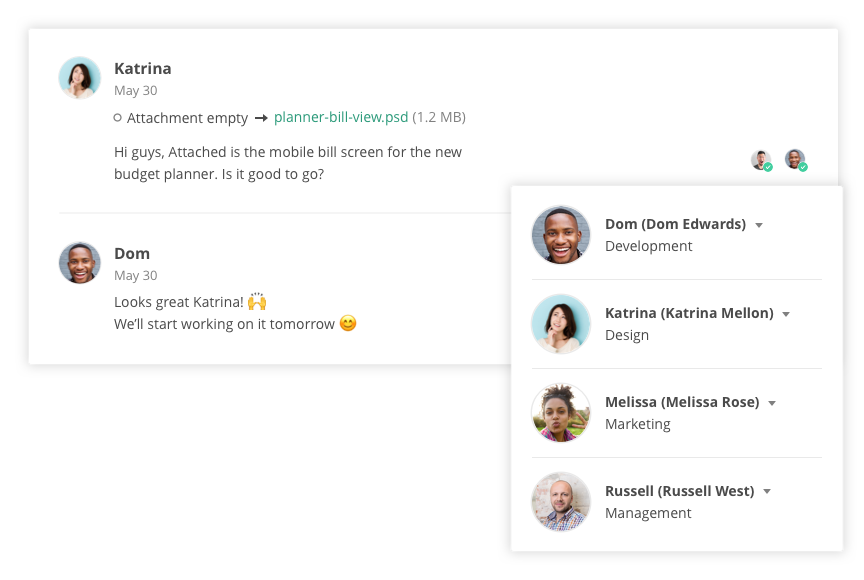 The features for faster delivery
Wikis

Keep project details handy. Create wikis for all project members to access, edit, and download. Get notified when changes are made to wikis and when new ones are added.

Gantt Charts

Visualize your timeline with a quick, high-level view of your entire project. Better project planning for better results.

Custom Fields

Create custom categories that fit your team's workflow such as user stories, leads, events, and more. Use Backlog to keep track of what is important to you.

Task Hierarchy

Take even more control of task management with task hierarchy. Backlog lets you easily create parent and child tasks for an organized workflow.

File Sharing

Keep all related project files in one workspace. Attach files to comments or upload them to centrally located file folders.

Notifications

Notify specific team members when something requires their attention. Send notifications when you create a task, update a wiki, post a comment, and more.

Mobile Apps

Create, comment, and update tasks on the go. Backlog's iOS and Android native apps are free and automatically sync with your online workspace.

IP Address Control

Take your security up a notch with IP restrictions. Easily manage who accesses your workspace and from where for better control of information.

Jira and Redmine Importer

Looking to migrate from Jira or Redmine? We've got you covered. Backlog provides step-by-step instructions on how to move your data.