Ambition and fruition are two key points along the road to success. But even with solid goals and good old-fashioned passion, the follow through can lend itself to potholes on this pathway to corporate victory. The strategy-execution gap is real it can be a roadblock that prevents you from reaching your destination. Research from Harvard Business Review (HSB) that has been shared throughout the media, reveals that there are several main elements that can help your company avoid or fill these gaps including keen organization, solid identity, daily strategy, maximization of strengths and crafting your own future.
Now that we know what to do, how can we do it? The answer just might lie in project and business management tools such as Backlog. Use Backlog to drive your corporate identity, streamline your organization, implement a strategy, play to your company's strengths and carve out a future. With this tool on board, you're destined to avoid any gaps ahead.
Strategy & Organization
Backlog is a powerhouse of an organization that allows you to create, divide and conquer as a team. It will help you organize, ensure and manage the execution of your strategy. It is your GPS that allows you to create a map and stop for gas along the way. You can see how far you've been and where you need to go.  Using your strategy as your guide, begin in Backlog by creating projects, adding the appropriate team members into each. Set goals within projects by creating "issues," the assignments within projects. You can assign issues to specific people, set deadlines and send messages within an issue itself to communicate with those involved. Backlog is a collaborative platform. Aside from adding their own issues, team members can edit issues and share documents and notes through the message feature.
Backlog offers accountability and allows you to keep track of your own work as well as others' progress. As one works through an issue they can update their progress status. You can also add milestones to further exhibit the progress of an issue. In project settings, set the milestone(s) for a particular project. Within a project's issue, the team members can update the milestone when they hit that mark. Backlog provides Gantt charts and burndown charts to help visualize progress and these goals that have set, providing a clearer picture of what is completed versus what is left to tackle. With the "projects" housing the various assignments and goals, the corporate strategy can begin to take organizational shape, branching out through the geography of the company. Already you can experience a boost in accomplishment.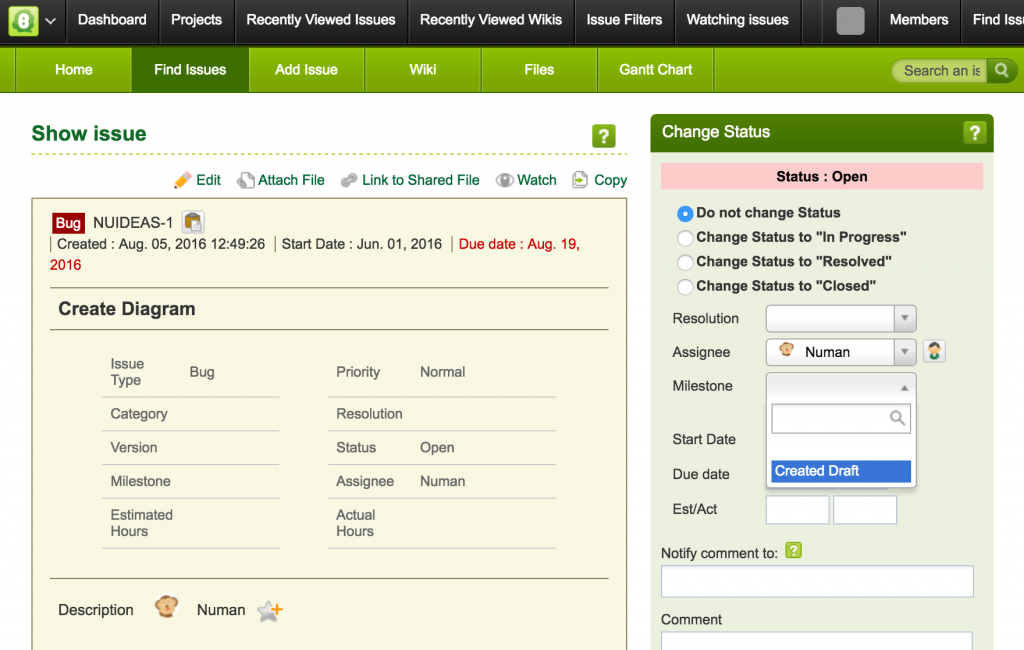 Update the milestone within an issue on the right side panel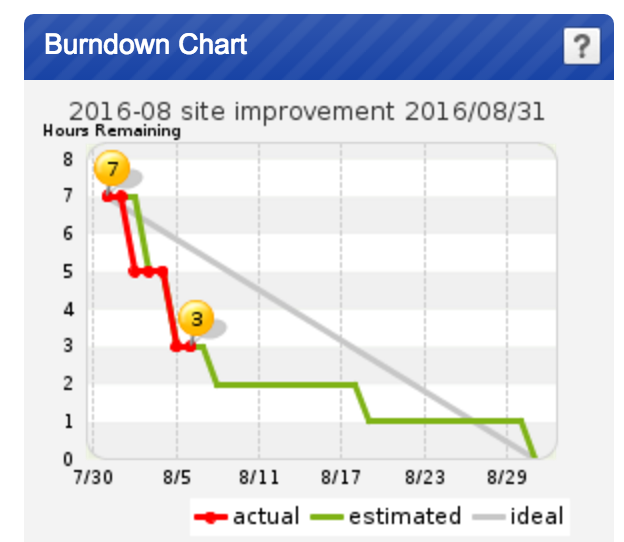 A burndown chart in Backlog visually shows  work vs. time

A Gantt chart showing a timeline view of deadlines aheadIdentity
Identity
A solid identity is a necessity for success (what we can call a "successity"). It is important to clarify what your company is and completely commit to that identity. What are the goals? Will you be providing services or products? What is the overarching mission statement? Who is your audience? What is the business culture? Are you in suits or are you wearing rock t-shirts in the office? Is there a water cooler or summer Fridays? What is the business lingo? Do you respond to clients with "Hello" or "Hi"? All of these points of identification need to be hammered down so you can have a clear business model and start on the path to achieving your mission. Focusing on the I.D. of your business will allow you to hone in on the specifics of what you are trying to accomplish and will sift out any unnecessary branches that get in the way of the path.
Through space and project settings, Backlog provides you the opportunity to embed your identity into your company and allows the corporate culture to become ingrained in your day-to-day operations through the organizational platform.  Start in "space settings" and add the company logo. From there you can enter the various projects and set the theme, color scheme, project logo/icon, further cementing the identity and corporate culture from within the system. Here at Nulab, we do just that for each of our products. When we are working in a Typetalk or Cacoo project, the product identity shines through Backlog with color, theme, and logo.
Define your identity, believe in it genuinely, and commit to it. Never accept a fake I.D. when it comes to your business.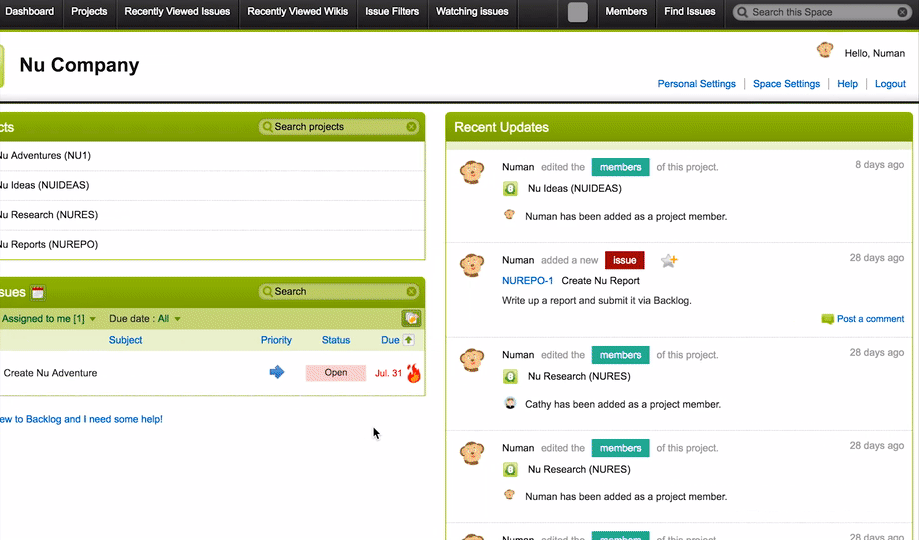 Change theme, color, logo and design to express your company's identity throughout Backlog
Work Your Strengths
"The single greatest threat to your strategy is leadership," says Paul Leinward. With Backlog driving your corporate identity and leading your organization and strategy, this threat will certainly be at bay. Backlog is a self-managing tool where the company dives in together, leads together and works through progress through collaboration. It allows the corporate culture to flourish and prosper through teamwork without the constraints of classic micromanaging. How does Backlog accomplish this? It looks within the company and creates a strategy based on the strengths of those using it and does what HSB refers to as letting your culture take action and thrive by putting your company's culture to work. Projects, issues, and communication all grow from those adding to and filtering into the system. That's you, your team, your culture, all adding their own ingredients to the Backlog pot. It is merely a tool to let your own recipes come to life.
Craft Your Future
With a strong identity, your strengths at work, and exceptional organization to execute strategy, your company is in the right position to craft its future ahead. Carve out the future that YOU want. Sure, there will be external situations and unplanned events that will require attention, but if you see a need in the future landscape, you can create the path for your company to fulfill that need.
Your future begins with a project. Once you have that future vision, create that project in Backlog and add the team. Perhaps you don't need a final deadline yet, but you can still create milestone deadlines here and there to keep the pace and flow of your future moving. Get the ball rolling with a project and slowly but surely, you will be traveling down a path and land at your future destination.
Don't stop at the end of that path. Keep on that journey and always keep a few balls rolling.
---
Feature Image Photo Credit: Photo credit: SuperGLS via Visualhunt / CC BY-NC