We're always looking for new ways to keep your Backlog space as secure as possible. With our latest update, we're adding another layer of security: special passwords for accessing Files, Git, Subversion, and RSS.
Note: This release only affects spaces with the '.backlog.com' domain, NOT '.backlogtool.com' or '.backlog.jp' spaces.
Security Details
Starting Jan 15th, 2018, you can generate special passwords for accessing Files, Git(https), Subversion, and RSS on spaces using the backlog.com domain.
If you have enabled two-factor authentication under your Nulab Apps account, you will no longer be able to access these services with your regular login. Instead, you will need to generate a special password.
How to generate special passwords
Click on your profile image in the upper-right hand corner of your Backlog space to access your main drop-down menu.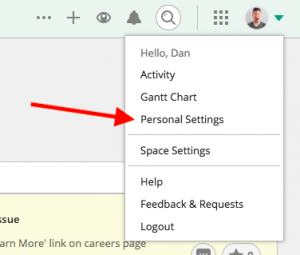 From there, select Personal Settings > Two-Factor Authentication.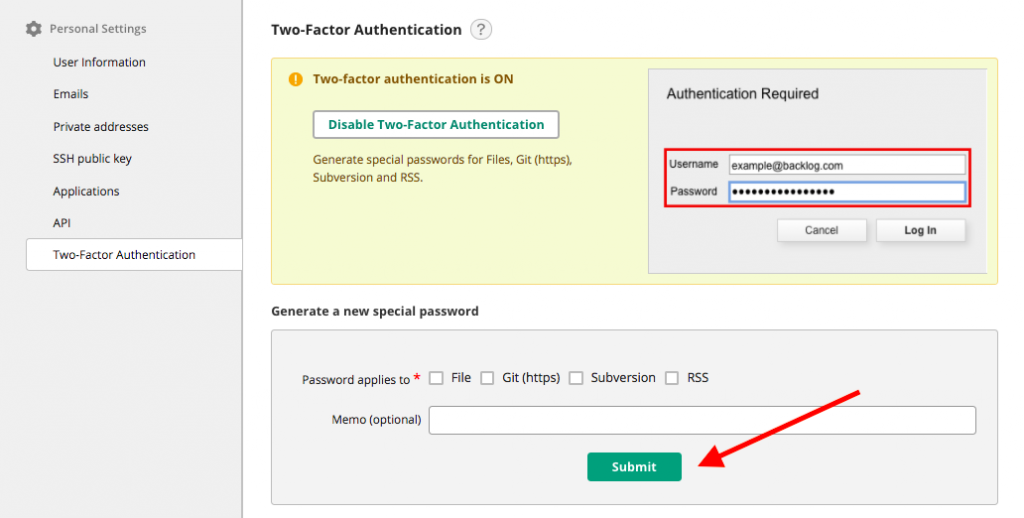 Select which service(s) you want the password to apply to, and click the Submit button.
Tip: Restricting the scope of your special passwords provides even greater security.
Once submitted, you will see a list of generated special passwords. When accessing the services you applied them you, a dialogue box will appear where you can enter the password before gaining access.
When using Backlog, your security is our priority. We hope you can rest easy knowing your space is a little more secure.