Everyone knows that context is key for effective collaboration. When working in Backlog, providing context each time you change the status of an issue helps your team understand where you're at in your workflow. Without this information, status changes can easily become confusing, or worse, meaningless.
Making this process seamless is important. That's why our latest update to Backlog for Android allows you to change an issue's status while commenting without ever having to leave the comment screen.
How to Change an Issues Status While Commenting
Next time you're changing the status of an issue from your Android device, type up your comment and select your new status from the Options section to change the status simultaneously.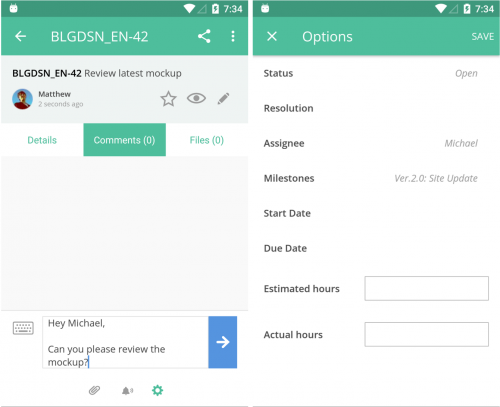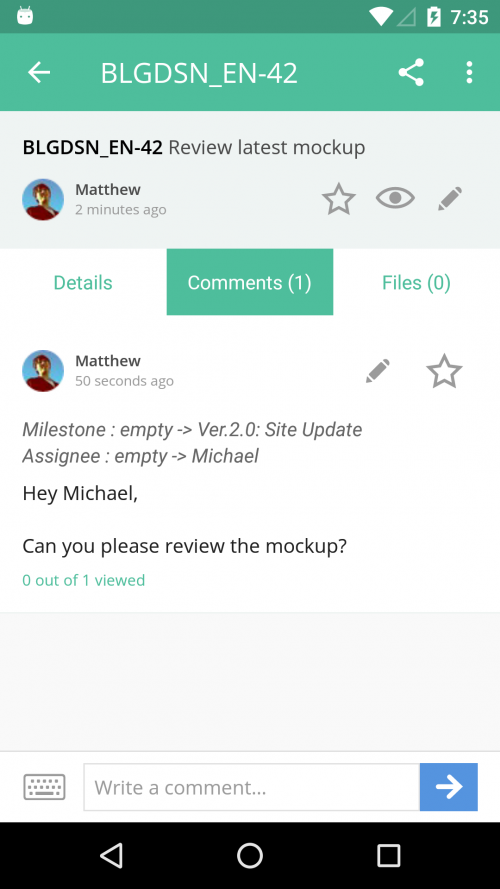 Now, you can easily update statuses on mobile while providing important information, questions, and feedback for context.