In our latest Backlog for Android release, we added a simpler way to switch accounts, plus more options for commenting on issues.
Faster account switching
We've simplified the flow for switching between Backlog accounts. Instead of going to your Settings, you can now switch accounts by simply tapping your toolbar title.
When you tap the toolbar title you will be taken to the 'switch space' screen where you can then select a new active account.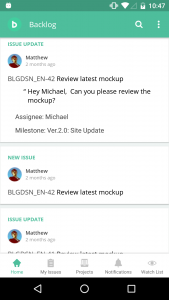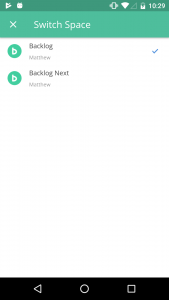 Quoting, deleting, and sharing comments
This release also gives you more control when commenting on issues using your Android app.
Now you can quote, delete, and share comments with others—just like you do on desktop.