Until now, our Backlog iPhone App was a limited version of Backlog. Even though you could add comments, you couldn't edit issues. Today, we are pleased to announce the release of Backlog version 1.3.
What's new in version 1.3?
Search for Issues
The first thing you'll notice is a magnifying glass icon that now sits at the top right of the Updates screen. Tap it to open a simple search window. Type in keywords to search for issues.

Edit Issues and Wikis
When viewing an issue description or a wiki, you will see an Edit button at the top right. Tapping that button will allow you to edit the issue or wiki (see below).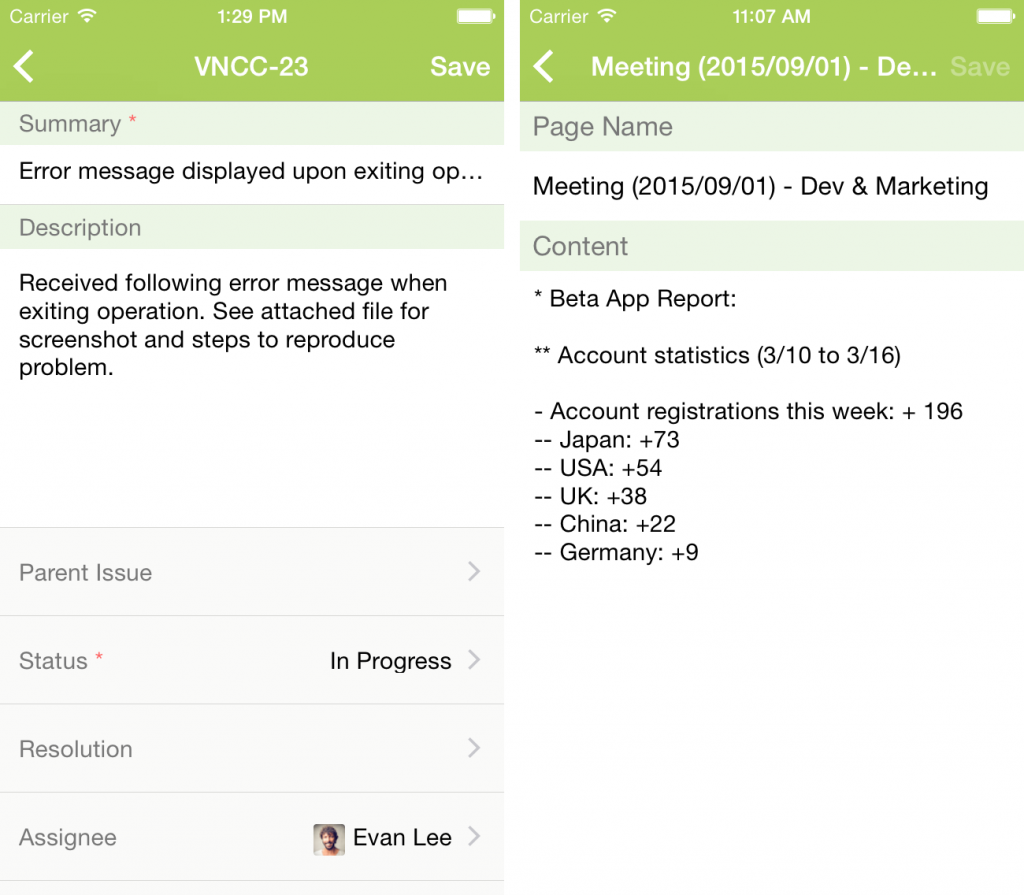 Projects Tab
The Projects Tab shows your project list. Select a project to view its recent updates, issues, and wikis.
Create new issues/wikis – tap the + button at the top right of the Project View screen to open a new issue or wiki.
Attach photos – find the comment box and tap the paperclip button.

Find Issues and Wikis
We've added My Issues, Recently Viewed Issues, and Recently Viewed Wikis tabs.