We just released Backlog Android App 1.2.1, packed with bug fixes and new features. The noticeable changes affect user interface.
Note: For some users, the app might display a blank screen or only display the login screen after you upgrade. If this is the case, please uninstall the app and reinstall it again. We apologize for the inconvenience.

Visual refresh
We are using a tab layout on the main screen, and we moved Project List and My Issues from the drawer to this tab layout together with Recent Updates.

To help you find the project faster, filter input is added. You can filter the project by using project key or project name.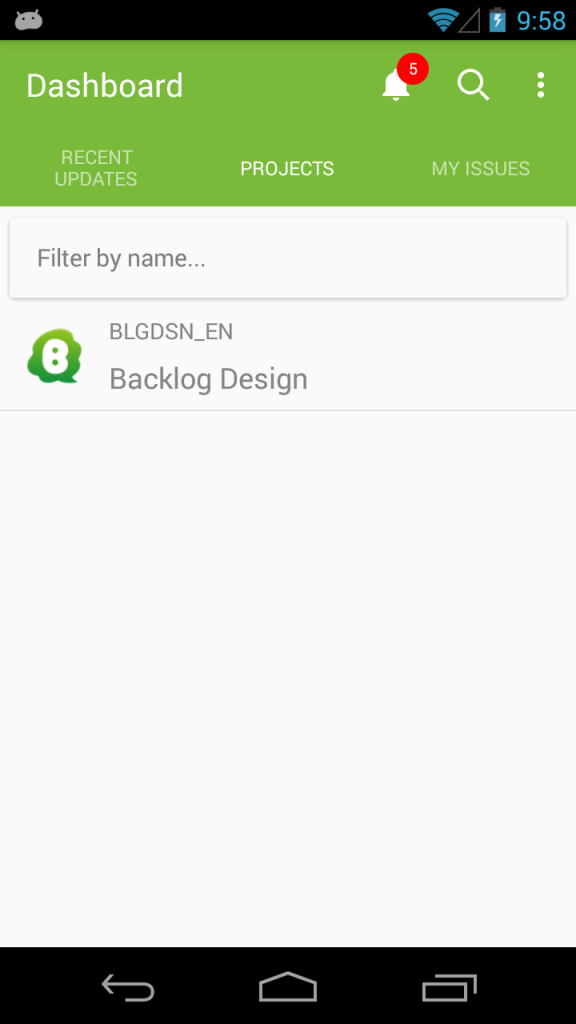 In the similar fashion for My Issues screen, filter dialog is provided to filter its content.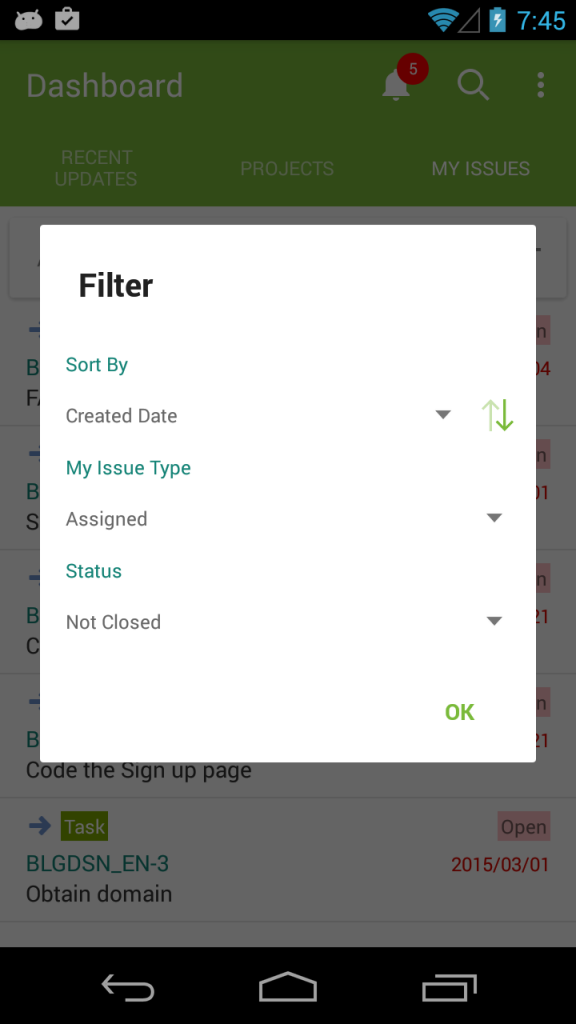 You might notice that we changed the filter view style from drawer to dialog style. The filters can be accessed directly from menu or filter button.
Next, we did some visual refresh to the account related screens.
We removed unnecessary components and changed the layout to some components to improve the user interface in Account List screen and Space Login screen.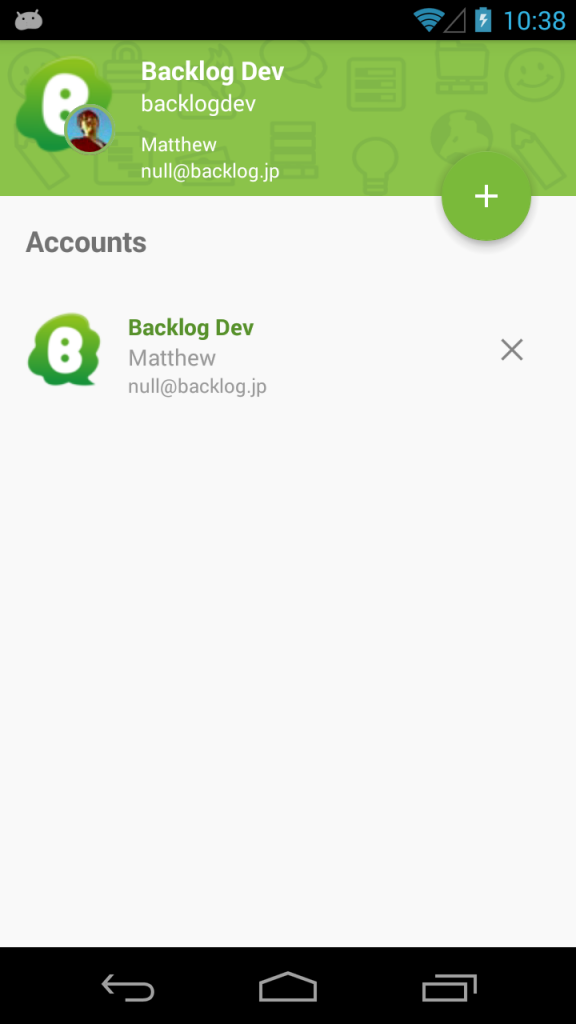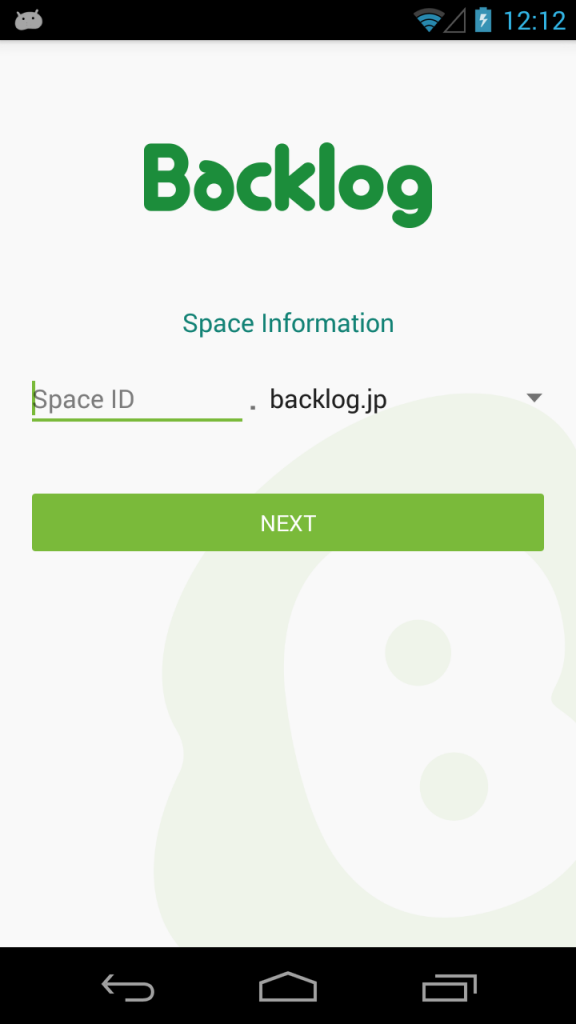 New features
We are trying to close the gap with the web version in each release by implementing web version features natively.
This release brings several new features to help your backlogging on-the-go session smoother.
View in Browser
This feature will help you to have more interaction with your issue, wiki or pull request while we are implementing more feature natively. The feature can be invoked from issue, wiki or pull request detail screen.
Delete issue
Now it's possible to delete issue natively from the app. This feature is reachable from issue detail screen too.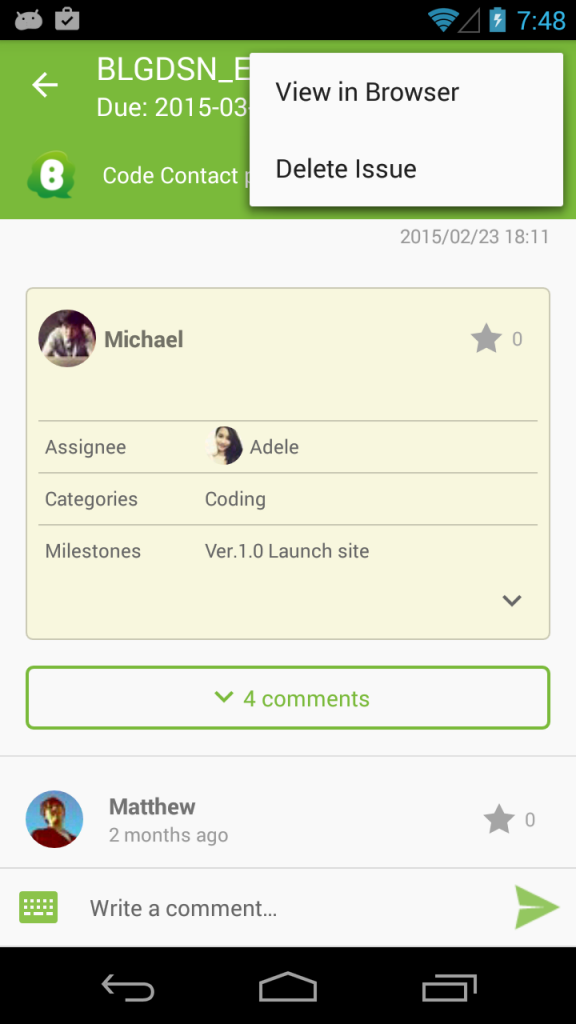 Add new category, milestone and version
This is the last feature we added in this release. It's possible now to add new category, milestone and version while editing an issue.