Backlog Setup Tutorials
Quality Assurance
Quality Assurance Management
Keep on top of QA testing to meet every deadline with our Backlog Setup Tutorial for Quality Assurance.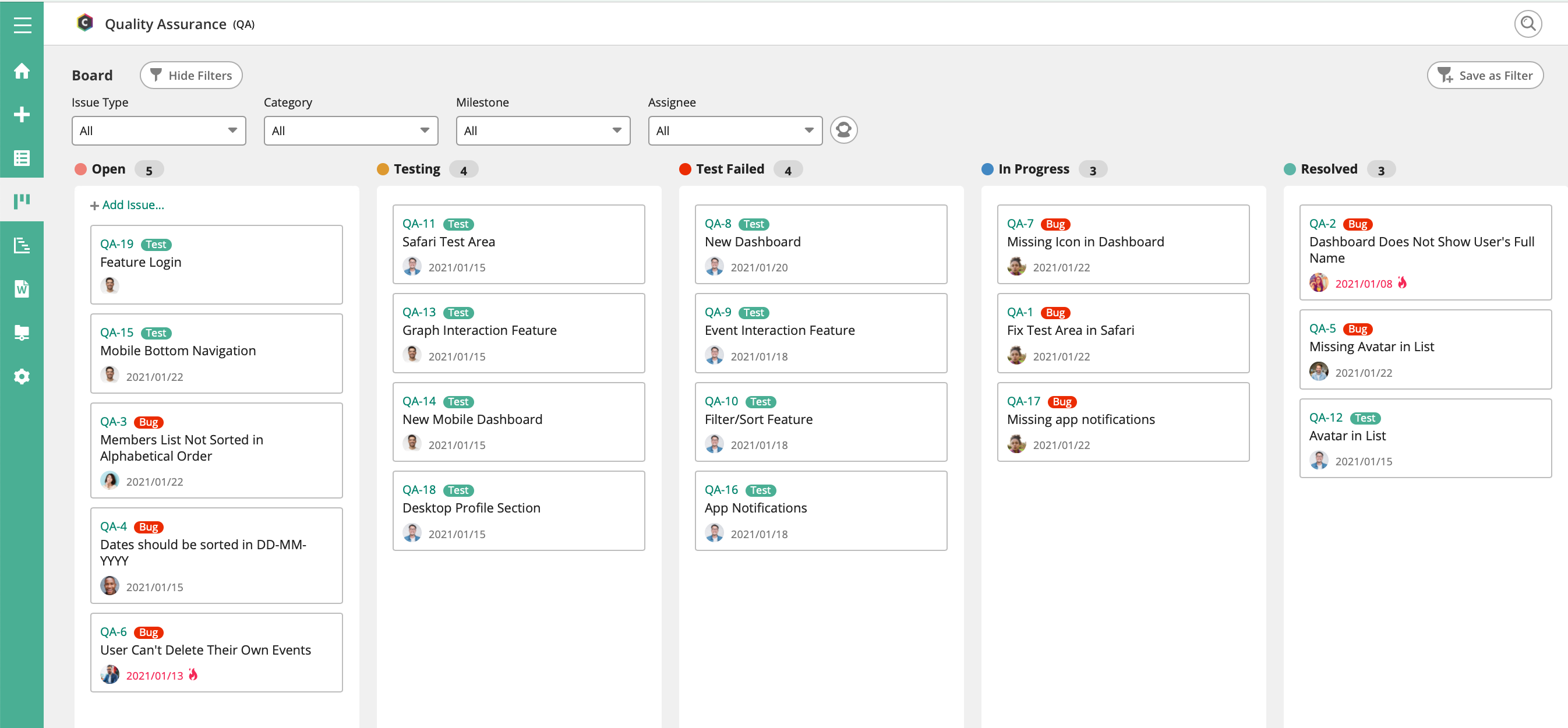 1. Create a Project in Backlog for QA issues.

Project Key: QA

2. Enable all "Attributes and functionality."

Note: Be sure to enable subtasking.

3. Under "Issue Type," add a new type called "Testing."

You will use this issue type for all parent tasks.

4. Under "Issue Status," add two new statuses called "Testing" and "Test Failed."

Team members will change the status to "Test Failed" to indicate a bug.

Feel free to add any other statuses your team will need, for example, a test scenario might look like:
Visit login page
[Login] button is disabled
Enter test account email address
[Login] button is still disabled
Enter the test account password
[Login] button is enabled
Click [Login] button

Instead of clicking [Login] button, press enter key

Can log in to the application and redirect to the dashboard page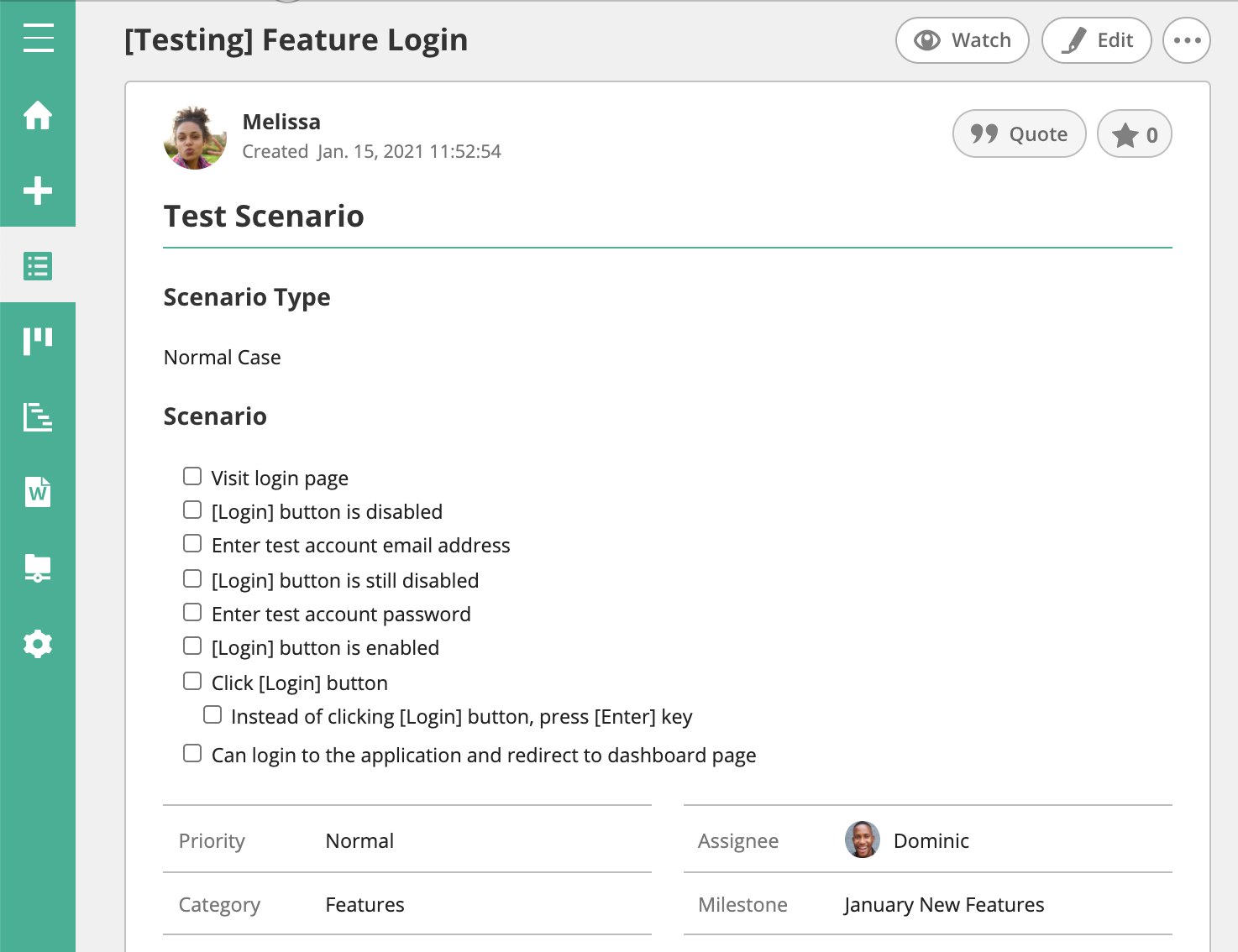 5. Create an issue template for the new Testing issue type and include all of the testing parameters your team will require. For our example, we're adding the following template outline:
Test account
Test address
Test browser
Normal case / Error case
6. Create all tasks for Testing within your QA project. Make sure to:
Assign each task to a team member
Add a start date and due date for each issue
Set the priority
7. During testing, add a "Bug" subtask for every bug found under the "Test" parent task.

There you can track the bug as it is worked on and resolved.

8. Optional: Create a wiki for things your team may need to reference, like common issues and quick fixes.

9. Using @mentions, you can collaborate on tasks, gather feedback, and let others know when tasks are complete so that any dependent tasks can get started as soon as possible.



With Kanban-style Boards, you can easily move tasks through your workflow with a simple drag and drop.

With the Issues list view, you can view and filter issues by status, assignee, due date, and more.

Or use Gantt view to quickly see how your due dates may be affecting other work and adjust accordingly.

Not using Backlog yet? No problem! Start a 30-day free trial — no credit card required — and you can start managing your quality assurance in Backlog today.